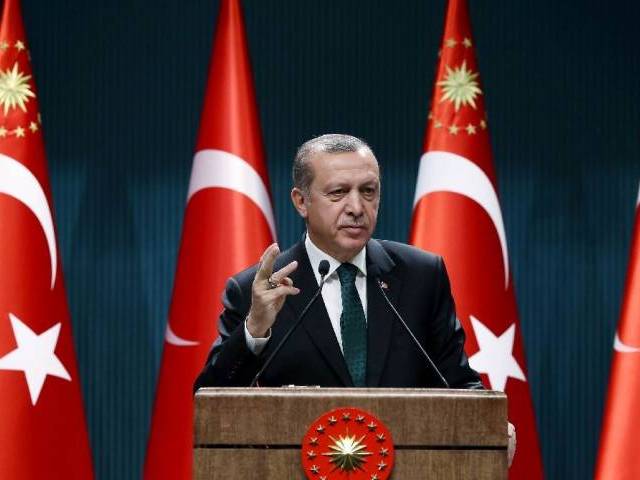 ---
Eighteen Kurdish militants were killed in clashes with Turkish security forces overnight when they tried to flee into Syria from the Turkish border town of Nusaybin, security sources said on Monday.

They said security forces were conducting a sweep through Nusaybin when clashes broke out as members of the militant Kurdistan Workers Party (PKK) tried to reach the nearby Syrian city of Qamishli.

Qamishli is largely under the control of the Syrian Kurdish YPG militia, which Ankara sees as an affiliate of the outlawed PKK.

Turkish army kills 23 Kurdish militants in clashes, air strike

The United States, which has supported the YPG in the fight against Islamic State insurgents in Syria, does not consider the Syrian Kurdish group to be a terrorist organisation, a stance that has caused tension with NATO ally Turkey.

The United States, Turkey and the European Union all deem the PKK to be a terrorist group. Turkey's largely Kurdish southeast has been scorched by violence since the PKK abandoned its 2-1/2-year ceasefire with the state in July, triggering the worst bloodshed since the 1990s.

On Sunday, PKK militants detonated roadside explosives in Nusaybin as a police vehicle passed, killing one police officer and wounding three others, the security sources said. Security forces also clashed with militants in the town of Yuksekova, near the Iranian border on Sunday, Turkey's Dogan news agency said, adding that one police officer was killed and a soldier wounded.

Kurdish TAK militant group says it was behind Ankara bombing that killed 37: website

On Saturday alone, 15 PKK militants were killed in the towns of Nusaybin, Sirnak and Yuksekova, the Turkish military said in its daily report on clashes on Sunday.

The government has ruled out any return to the negotiating table and has said it will crush the PKK. More than 40,000 people have been killed in the conflict since the PKK took up arms in 1984.
COMMENTS
Comments are moderated and generally will be posted if they are on-topic and not abusive.
For more information, please see our Comments FAQ