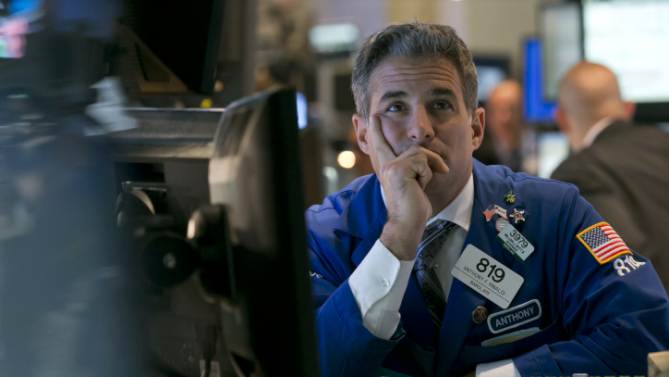 ---
LONDON: Europe's main stock markets sank at the start of trade on Monday, with sentiment hit hard by failed Doha talks and the subsequent slump in oil prices.

In initial deals, London's benchmark FTSE 100 index dipped almost 1.1 percent to 6,274.86 points.

In the eurozone, Frankfurt's DAX 30 index shed nearly 1.2 percent to 9,933.70 points, and the Paris CAC 40 lost about 1.6 percent to 4,425.25 compared with Friday's close.

World oil prices tumbled on Monday after major global oil producers failed to agree to cap output at crucial talks in the Qatari capital on Sunday.

Share prices in energy companies tumbled in Asian and European trade as lower oil prices ate into their revenues and profits.

Analysts had expected the Doha discussions to reach a deal to stem a collapse in oil prices that saw them more than halve from their mid-2014 peaks, costing exporters billions of dollars.