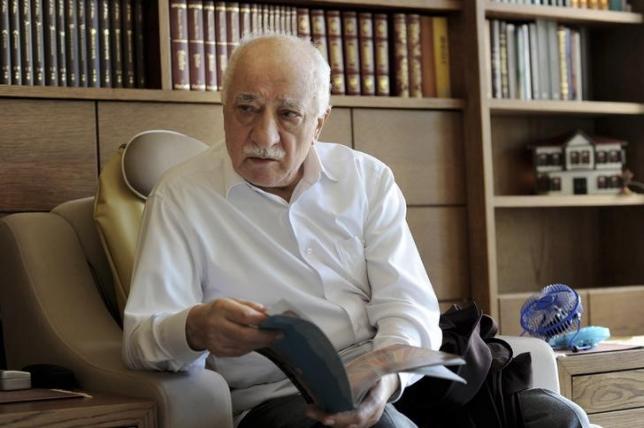 ---
Turkish police detained nearly 100 people in an investigation of their alleged financial links to US-based Muslim cleric Fethullah Gulen, a foe of President Tayyip Erdogan, state-run Anadolu Agency said on Monday.

Turkey seeks to heal Muslim wounds at Istanbul summit

It said the police operation, focused on Istanbul, was launched across nine provinces and 88 people have so far been taken into custody, with prosecutors having issued arrest warrants for 140 people under the probe.

Among those detained were executives and employees of Islamic lender Bank Asya, which was founded by followers of Gulen and seized by the government last year, it said.

The probe is centered on financial support raised for Gulen's group amounting to some 50 million lira ($17 million), Anadolu added.

Muslim body to focus on Palestinians, terror at Turkey summit

Erdogan accuses Gulen of setting up a 'parallel state' and conspiring to unseat the government with a network of supporters in the judiciary, police and media. Gulen, whose adherents run schools and are active in the media sector, denies the charges.

A Turkish court in December 2014 issued an arrest warrant for Gulen, who has lived in self-imposed exile in the United States since 1999, accusing him of heading a criminal group.

The two men were allies until police and prosecutors seen as sympathetic to Gulen opened a corruption probe into Erdogan's inner circle in 2013. Thousands of police officers, prosecutors and judges were sacked or reassigned for alleged links to Gulen.

Erdogan urges Muslims to overcome splits, fight terror

Authorities have seized and shut down opposition media outlets associated with the Gulen movement as well as targeting companies run by his followers.