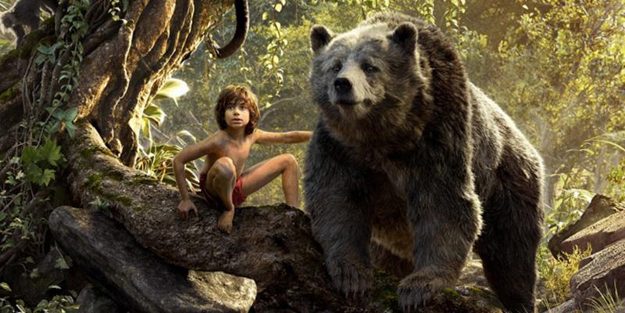 ---
Disney's highly anticipated remake of "The Jungle Book" trounced the competition at the box office on its opening weekend, grossing $103.6 million, industry estimates showed Sunday.

The live-action movie uses computer wizardry to bring to life the characters from Rudyard Kipling's classic stories about a boy named Mowgli who is raised by animals.

Starring newcomer Neel Sethi as Mowgli, Hollywood heavyweights Bill Murray, Ben Kingsley and Idris Elba provide the voices of Baloo the bear, Bagheera the panther and Shere Khan the tiger.

It was the third biggest debut of the year, after "Batman v Superman" ($166 million) and "Deadpool" ($132 million).

"Barbershop: The Next Cut," the latest installment in the comedy franchise, was a distant second in its debut with $20.2 million, according to estimates from industry tracker Exhibitor Relations.

Featuring Ice Cube and Cedric the Entertainer, the movie centers around the personalities in a barbershop who try to stop the violence plaguing their south Chicago neighborhood.

Slapstick comedy "The Boss" slipped to third place after its second week in theaters, taking $10.2 million over the weekend, lifting its total domestic take to $40.4 million.

Starring Melissa McCarthy, "The Boss" tells of a billionaire who emerges penniless from a spell in jail for insider trading and is forced to move in with a former employee.

"Batman v Superman," featuring Ben Affleck and Henry Cavill as the iconic superheroes, was in fourth place, grossing $9 million for an overall take of $311.3 million after four weeks.

Animated Disney family film "Zootopia," about an intrepid rabbit police officer who works with a fox to solve a crime in the animal kingdom, slipped from third to fifth.

It earned $8.2 million over the weekend for an overall gross of $307.5 million after seven weeks.