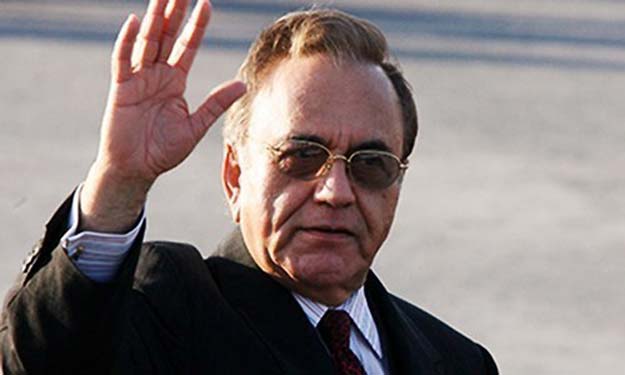 ---
ISLAMABAD:



Pakistan and India were close to solving the Kashmir issue during the Musharraf regime, wrote former foreign minister Khursheed Mehmood Kasuri wrote in his book titled 'Neither a Hawk nor a Dove', which was unveiled on Sunday.




The book launching ceremony was attended, among others, by Air Marshal (retd) Asghar Khan, Gauhar Ayub, Wassem Sajjad, Anwar Baig, Naeemul Haq, General (retd) Talat Masood and a large number of diplomats, retired army officers and other prominent personalities. Sudheendra Kulkarni from India and Javed Ashraf Qazi, from Pakistan, attended the function as panelists and presented a number of suggestions for promoting Pakistan India ties.

The state of play in Pakistan-India relations

Speaking on the occasion, Kasuri said that his book encompassed the dialogue process for solving the Kashmir issue, adding that it continued during the entirety of the Musharraf regime.

He claimed that both countries had come close to solving the Kashmir issue, but despite all-out diplomatic efforts, they were unable to arrive at a satisfactory conclusion.

According to him, during president Pervez Musharraf's Agra visit, a four-point agenda had been agreed upon. The points of mutual concurrence included gradual withdrawal of troops along the Line of Control (LoC), granting greater autonomy to the government in Kashmir, a method for joint Pakistan-India observation.

Summit communiqué: OIC urges India to resolve Kashmir dispute

Other points, he said, included opening up six routes for allowing free movement of the Kashmiris, turning the LoC into a neutral zone, adding that this suggestion also called for allowing Kashmiris free movement for at least 15 years, permitting them to decide what to do next.

Published in The Express Tribune, April 18th,  2016.