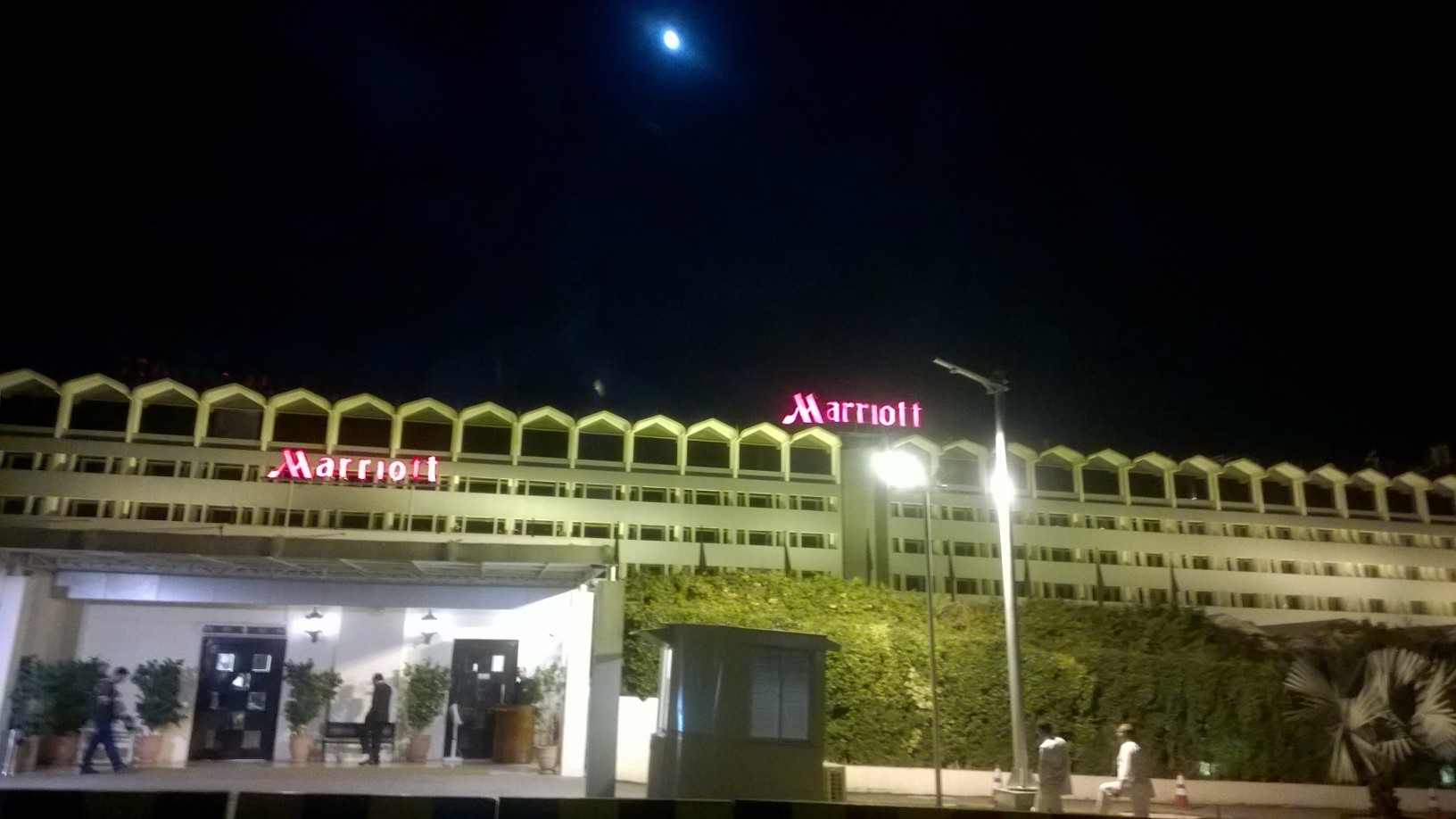 ---
ISLAMABAD: The US Embassy has put out a fresh advisory for its citizens in Islamabad, alerting them of a "general but uncorroborated threat" against Marriott Hotel and warned them to stay away from the five-star hotel for a few days, it was learnt on Sunday.

The advisory, posted on the embassy's website, stated: "US citizens are advised to avoid the area for the next several days to allow time to assess the situation."

The embassy also reminded US citizens that there was an active 'travel warning' for Pakistan since April 7 and a worldwide travel alert since November 23 last year.

"US citizens are urged to defer all non-essential travel to Pakistan. US citizens in Pakistan are strongly urged to avoid hotels that do not apply stringent security measures," the embassy stated.

"The mission reminds those US citizens considering travel to or remaining in Pakistan despite this warning to enroll in the Smart Traveller Enrollment Programme (STEP), keep a trusted friend informed of your movements in country, maintain vigilant situational awareness, avoid large crowds, keep a low profile, and avoid visiting locations frequented by westerners."

The security message also said official US mission personnel and visitors are not allowed to use public transportation in Pakistan and are not authorised to stay overnight in hotels in Pakistan.

"US citizens should exercise caution when travelling in the country, keeping in mind the high security threat level," the mission's advisory said.

A suicide truck bombing on the hotel on September 20, 2008, had killed over 54 and injured dozens others. Several Americans were among the casualties but majority were Pakistanis.

Published in The Express Tribune, April 18th,  2016.