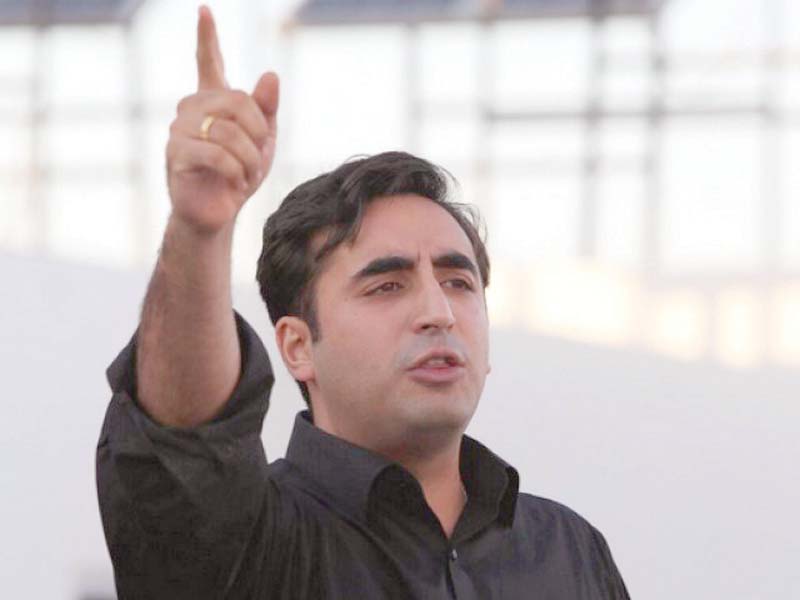 ---
ISLAMABAD: Pakistan Peoples Party (PPP) chairman Bilawal Bhutto Zardari denounced the federal government for 'attempting to manipulate the upcoming general elections in Azad Jammu and Kashmir (AJK) by doling out development funds to candidates belonging only to the ruling Pakistan Muslim League-Nawaz.

"By selectively doling out development funds to candidates belonging only to PML-N, the Centre has resorted to the worst form of pre-poll rigging. This must not be allowed," he said in a statement.

Ahead of electoral battle: PPP slams PML-N's 'dictatorial' mindset after AJK melee

He also demanded an end to this devious scheme to manipulate elections and called for the illegal practice to be stopped forthwith," he said.

He said that announcing development projects at this point and doling out funds to PML-N candidates is "tantamount to buying votes". Distributing the Kashmir Council funds among favourite candidates "is an insult to the mandate of the people".

Expressing shock over what he termed were 'devious methods', he alleged that there were reports that non-Kashmiri Pakistani citizens living elsewhere in the country had been registered as voters in various constituencies in connivance with some federal agencies.

PPP-led government opposed greater water share for AJK: Rasheed

He said that adding new voters in lists compiled by Azad Kashmir Election Commission did not fall in NADRA's domain.

Urging officials of all relevant departments to not give into inducements or threats, he said that it appeared that the PML-N leadership had not learnt any lesson from its mistakes and was determined to repeat them.

He also warned that any attempt to rig polls would undermine political stability. "The PPP cannot and will not permit any gerrymandering in the elections," he said.

Published in The Express Tribune, April 18th,  2016.