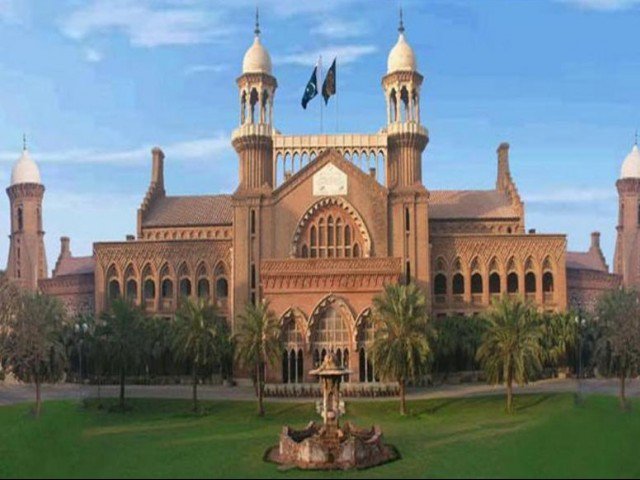 ---
LAHORE: A full bench of the Lahore High Court (LHC) is likely to resume hearing of the Muttahida Qaumi Movement (MQM) chief Altaf Hussain's media blackout case on Monday (today).

On March 29, the hearing had been adjourned till April 18 on the MQM counsel's request. A list of LHC benches that will hear cases this week has not been issued so far. The list is usually issued on Saturday. The counsel appearing on behalf of the petitioners said that they had not received any intimation about the date of the hearing.

All three members of the bench - Justice Mazahar Ali Akbar Naqvi, Justice Mazahar Iqbal Sidhu and Justice Erum Sajjad Gull - will be in the city on Monday. Justice Sidhu will be available at the principal seat of the LHC only on April 18. He will hear cases in the LHC's Multan Bench during the rest of the week.

The full bench is hearing petitions seeking registration of a treason case against Altaf Hussain for his speeches against state institutions.

On September 7, 2015, the bench had banned coverage of MQM chief's activities on both electronic and print media.On the previous hearing, the bench had deferred proceedings of contempt of court petitions filed against Asma Jahangir, who had appeared before the court as the MQM leader's counsel.

On February 26, 2016, she had refused to tender a written apology for her critical remarks about the short order of the bench barring print and electronic media organisations from covering MQM chief's speeches.

Earlier, the petitioners' counsel, Advocate Azhar Siddique and Advocate Aftab Virk, submitted that Advocate Jahangir had used contemptuous language in referring to the case during a television programme. They also presented to the bench a recording of the programme. They said it had become a routine for Jahangir to mock court orders.

When asked for an explanation, Jahangir expressed her regret and apologised to the bench for her remarks about the order. However, she refused to tender a written apology. She said the order banning the MQM chief's media coverage was based on faulty reasoning, and that she did not accept it wholeheartedly. "My [verbal] apology is not for the judges on the bench. I've done so in view of the dignity of the institution [judiciary]," she said. At this, Justice Naqvi said to Jahangir: "You have double standards. You do not do what you say." He said Jahangir had committed contempt of court and should submit an apology in writing. She refused, saying that she could not write down something she did not accept wholeheartedly.

Published in The Express Tribune, April 18th,  2016.
COMMENTS
Comments are moderated and generally will be posted if they are on-topic and not abusive.
For more information, please see our Comments FAQ