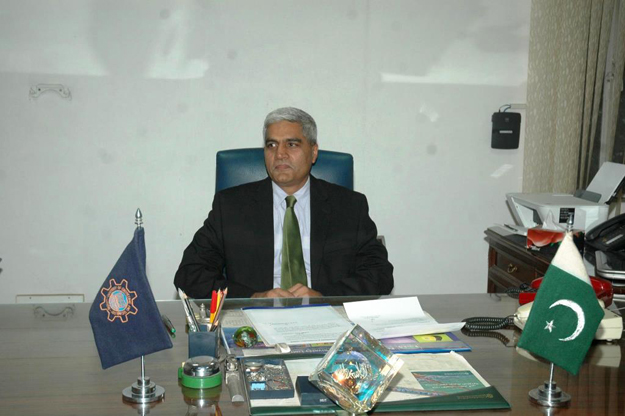 ---
LAHORE: University of Engineering and Technology (UET) Vice Chancellor Fazal Ahmed Khalid on Sunday urged the youth to participate in sports to remain fit.

He was speaking at the concluding ceremony of the UET's 39th Annual Sports Day. He congratulated the winners and praised the university Sports Department for arranging the event.

UET Sports Committee Chairman Nadeem Feroze had inaugurated the three-day sports gala featuring competitions in four categories, namely track events, gymnastic events, throw events and jump events. Cricket, football, badminton, basket ball, chess, squash, tennis and table tennis championships were also held.

Khalid distributed prizes among the participants.

Turab Raza from the Petroleum and Gas Engineering Department was declared the best athlete; he was awarded a trophy and a Rs5,000 cash prize. Muhammad Fadul from the Mechanical Engineering Department stood second and was awarded a Rs4,000 cash prize and a trophy. The Chemical Engineering Department won the General Trophy and the Mechanical Engineering Department was declared the runner-up.

The track events consisted of 100m, 200m, 400m, 800m, 1,500m, 5,000m and 4x100m relay race. Gymnastic events included sack, wheel-barrow, three-legged and slow cycling races. In the throw events category, there were competitions for discus, hammer, javelin and shot-put. In the jump events category, hop step and jump, high jump and long jump contests were held.

Teams from faculties of Civil, Mechanical, Chemical, Electrical, Computer Science, KSK Campus and IB&M Departments took part in cricket, football, badminton, basket ball, chess, squash, tennis and table tennis matches.

Published in The Express Tribune, April 18th,  2016.