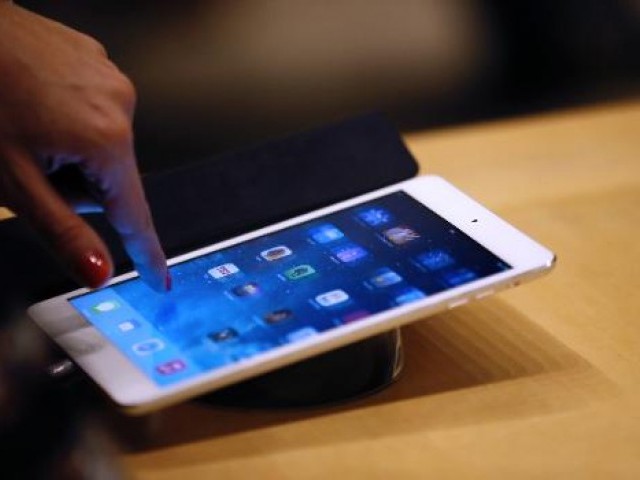 ---
PESHAWAR:



There has been a mixed reaction to the decision to distribute tablet computers among teachers in Mardan. While many teachers have billed it as a step towards improving the education system, others believe it has not borne fruit.




Riaz Ali, a science teacher at a government higher secondary school in Mardan, told The Express Tribune over the telephone the tablets have made it easier for them to research.

"At first, we would only teach students the theoretical material available in textbooks," he said. "But now [with the help of tablets], we can share photos and videos on the subject with students."




Ali said students also use the tablets for research for their assignments. He lauded the government's effort, saying these new devices have improved teaching methods.

However, a subject specialist at the same school said there was no check and balance on the use of these tablets.

"Teachers use them for their personal work," he said.

According to him, several teachers have taken the tablets home where their children play games and watch movies on the tablets.

"[The devices] are the government's property – there should be a proper check on how they are being used," he added.

Matter of capacity

Muhammad Bilal, a student of a government higher secondary school in Sikandari Korona, voiced his concerns over how the tablets were being used by teachers.

He insisted some of the teachers do not know how to use the tablets.

"They just bring them to the classroom to show pictures and diagrams [to enhance the learning experience]," Bilal said.

He added teachers do not know how to operate the devices and tend to give them to students to use of their own volition.

Bilal suggested teachers of information technology should be appointed to help other teachers and students with the use of tablets.

Opposing view

Mardan District Education officer Siraj Muhammad told The Express Tribune they had initially provided seven tablets for each school - six for teachers and one for the principal.

He added the devices were distributed in a select group of higher secondary schools, but the government was planning to expand the project to high, middle and primary schools.

Siraj said the use of modern tools will help teachers access relevant teaching resources.

About the unfair use of tablets, the officer said the school principal is responsible for how the devices are used. He added a team visits schools to check the availability and use of the tablets.

According to Siraj, teachers do not keep the tablets at their houses, saying it is the duty of the teachers to put the device to use for the benefit of students.

Siraj said they had given tablets to subject specialists for training teachers.

He said they had not received any complaint regarding the matter. However, the education officer agreed to arrange training for those teachers who are unable to use the device.

Siraj maintained they were planning to ask the government to conduct courses for the teachers on how to use the tablets.

However, he lauded the government's efforts to boost the education sector, saying parents have realised that government schools have enhanced the quality of education provided to students.

Earlier, in March 2015, 713 tablets were distributed in 203 higher secondary schools for boys and girls in Mardan. The initiative was taken by the Khyber-Pakhtunkhwa government with the support of Pakistan Reading Project.

Published in The Express Tribune, April 18th,  2016.
COMMENTS
Comments are moderated and generally will be posted if they are on-topic and not abusive.
For more information, please see our Comments FAQ