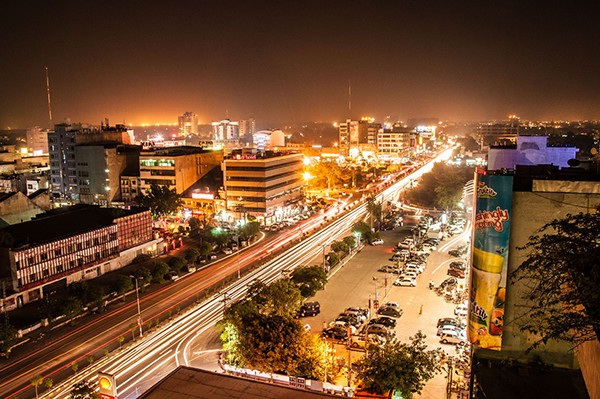 ---
DELAWARE: One of the elements central to the growth of an economy is its orientation towards entrepreneurship.

Entrepreneurship delineates the ability of a nation to generate wealth, produce goods and services, create jobs and transform ideas and knowledge into commercial activities.

Pakistani entrepreneur invents power bank that charges in just 14 minutes

Pakistan is one of the lowest ranked countries in terms of entrepreneurial activity – at least in the formal sector and knowledge-driven ventures. Understanding the reason behind this trend gives an insight into the country's socio-economic outlook.

A very basic hurdle to entrepreneurship is the society's aversion to it. White-collar jobs in multinational companies, public sector and lately international development agencies have the highest value in the marriage market of Pakistan.

Take a look at the matrimonial advertisements and most commonly you will find: "Rishta" (partner) wanted; only doctors, engineers and army/CSS (male) officers to contact please. In case of girls, the demand will be for education, height and complexion. You will never find such advertisements looking for a businessman or businesswoman. Unsurprisingly, sons and daughters of businessmen have a high demand presumably because their parents would have already made fortunes by taking risks and putting efforts to sustain businesses, which may be inherited by the next generation without any effort.

Secondly, our society is generally classified as a risk-free society; traditionally the individuals are not encouraged to take risks and are asked to stick to save-employment methods.

Entrepreneurship: 'Innovation only way forward for Pakistan'

South Korea faced a similar aversion to entrepreneurship for a long time but its younger generation has managed to break these barriers to enter into entrepreneurial and creative ventures. No doubt, the role of Korean government is exemplary in terms of establishing national innovation systems and spending on research and development institutes.

Start-ups

Adding to parochial trends in Pakistan are the unfavourable business environment and misaligned education system. Pakistan is facing a challenge of unemployed youth rapidly entering the labour market that poses several risks to prosperity and stability.

Limited jobs in the public sector and slow growth of large-scale manufacturing have added to this problem. Entrepreneurial activity in the form of value addition in existing small business activities and new start-ups is the need of the hour.

Success of a business start-up depends both on innovative capability of entrepreneurs and policy environment. Unfortunately, Pakistan is not performing well on both fronts and this is evident from the negligible presence of Pakistani business community on a global scale compared with India. Conducive regulatory and level playing environment is the key to entrepreneurship and it should be evaluated and improved periodically. It would be appropriate to share Delaware experience in this regard as reported by Boyer and Ratledge in their book, "Growing Business in Delaware".

Governor Jack Markell directed state agencies in 2012 to identify regulatory constraints with the involvement of citizens and business community leading to a reform process in 2013. In Pakistan, forming reform committees and making reports is not uncommon but translating their recommendations into implementation has always been a challenge.

The countries and cities which have concentration of high-value businesses, owe it to the better education system, which trains and provides professional networking opportunities to their youth to produce ideas and transform them into commercial activity. Young professionals of Pakistan though have managed to leave their mark in the global scene, but their number and impact is too low.

Pakistani scientist couple leads the way with underwater drones in Australia

Way forward

The valuable efforts of the Punjab Information Technology Board need to be applauded for promoting the culture of tech start-up incubators and amongst universities, the Lahore University of Management Sciences, Institute of Business Administration and National University of Science and Technology are making a mark.

This blossoming tech culture needs to be further promoted to embrace the national challenge regarding modernisation of the traditional manufacturing base to enter into the fourth generation of industrial revolution. Thriving and talented youth of Pakistan offers tremendous hope. What is required to engage youth in entrepreneurial activities; realignment of education system, reshaping policy ambiance, crafting entrepreneurial ecosystems and reorienting societal values.

Moreover, legislature, judiciary, law enforcement agencies and investment promotion boards need to work together to improve the contract enforcement process which will enhance confidence of potential entrepreneurs.

The writer is a doctoral student in public policy at the University of Delaware, USA and has served as a governance specialist in the Ministry of Finance 

Published in The Express Tribune, April 18th,  2016.

Like Business on Facebook, follow @TribuneBiz on Twitter to stay informed and join in the conversation.