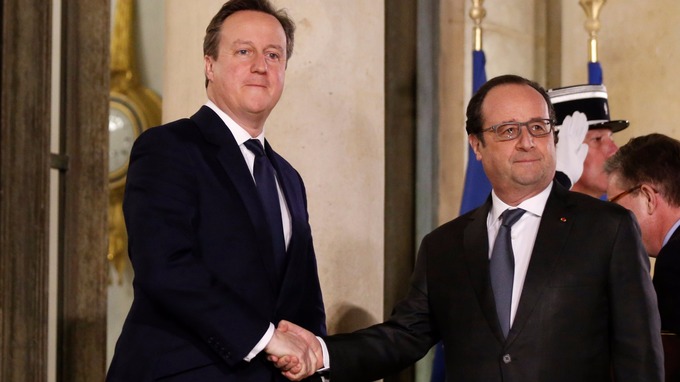 ---
LONDON: French Economy Minister Emmanuel Macron repeated his government's commitment Sunday to plans by state-owned company EDF to build a controversial next-generation nuclear plant in Britain, saying the deal was being finalised.

Questions have been raised about the financial viability of the £18-billion (23.2-billion-euro, $25.5 billion) Hinkley Point project, which will use largely untested technology.

EDF, which is 84-percent owned by the French government, is already struggling with a debt pile of more than 37 billion euros and trade unions have called for the project to be delayed.

Iran nuclear deal: EU's top diplomat admits difficulties

In an interview with BBC television, Macron confirmed the government's commitment to the project, financed in part by China General Nuclear Power Corporation (CGN).

"We back Hinkley Point project, it's very important for France, it's very important for the nuclear sector and EDF," Macron said in English.

"Now we have to finalise the work, and especially the technical and industrial work, very closely with EDF, with the British government, to be in a situation to sign in the coming weeks or month."

He had previously said that EDF would take a final decision at the beginning of May.

This week, he told French trade unions that no decision had yet been taken because of concerns within the energy company about the risks involved.

Biden says 'watching Iran like a hawk' on nuclear deal

Hinkley Point will be one of the world's most expensive nuclear power plants and will produce seven percent of Britain's energy needs by 2025.

Doubts over the project are linked to the Evolutionary Power Reactor (EPR) technology that will be used. There are no working versions, and other EPR plants under construction are running behind schedule and over budget.

Asked if the project would come to fruition, Macron said: "That's my view and that's our perspective because I think it's very important for our commitment to nuclear energy."
COMMENTS
Comments are moderated and generally will be posted if they are on-topic and not abusive.
For more information, please see our Comments FAQ