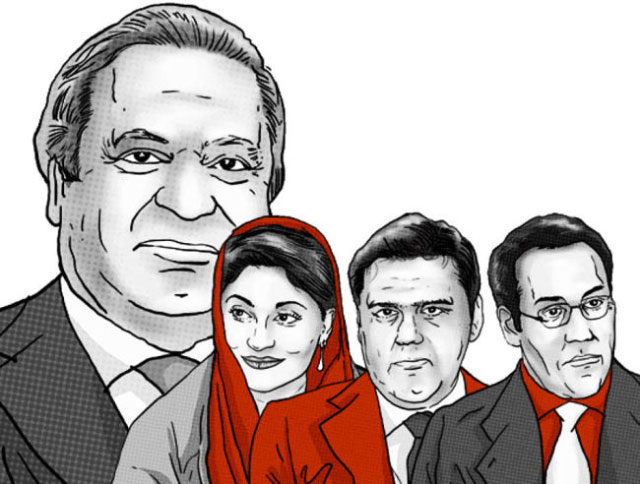 ---
ISLAMABAD: Senate Chairman Raza Rabbani on Sunday refused to head a Panama leaks inquiry committee, a day after Leader of the Opposition in the National Assembly Syed Khursheed Shah suggested his name for the post.

"I am grateful for the trust and confidence placed in me by the opposition leader, by suggesting my name to head a Parliament Committee to inquire into the Panama leaks. I am not available for consideration amongst other probable for the following amongst other reasons and grounds," a press statement issued by Rabbani's office said on Sunday.

Panama leaks probe: Govt, opposition spar over inquiry panel

According to the statement, the Senate chairman believes that his position as Senate chairman "may have the potential of creating a conflict of interest" besides the inquiry involves "complicated questions of facts, laws and cross jurisdictions which requires specialisation in the said fields".

Rabbani suggested he "lacks expertise in the field of investigation of white collar crimes" which is the prime requirement in this case.

The senator also claims to have his "own viewpoint with reference to the effectiveness or otherwise of a Parliamentary Committee" therefore it may not be appropriate for him to assume the task at this stage.

Based on the above points, the chairman of Upper House of the Parliament requested that all speculations and comments regarding him with reference to Khursheed Shah's earlier statement should be stopped.

Judicial panel will not limit itself to Panama leaks, says Shahbaz

The development comes in the wake of two main opposition groups, the Pakistan Peoples Party (PPP) and the Pakistan Tehreek-e-Insaf (PTI)'s, rejection of the probe by a retired judge, insisting that the chief justice of Pakistan lead the proposed inquiry commission.

On Friday, the government persuaded Justice (retd) Sarmad Jalal Osmany to head the commission. Five retired judges of the Supreme Court had already refused to lead the inquiry, according to Interior Minister Chaudhry Nisar Ali Khan.

"We have respect for Justice Osmany, but his family has joined the PML-N. An inquiry led by him will not be considered impartial," Shah had said while talking to media at the Karachi Press Club.

"If the CJP does not agree [to head the commission], then a parliamentary commission, led by Raza Rabbani, should be given the task. MPs from treasury and opposition benches should be included in such a commission," Shah added, claiming the Senate chairman would be acceptable to all political parties.

No interference: Pakistanis will decide Nawaz's fate, says Kirby

Panama Papers, a vast collection of documents leaked from a Panama-based law firm, revealed three scions of Prime Minister Nawaz Sharif's family were among the thousands of people who stashed assets in offshore companies. While denying any wrongdoing, the PM announced a commission, to be led by a retired Supreme Court judge, to investigate the charges against his family.
COMMENTS (10)
Comments are moderated and generally will be posted if they are on-topic and not abusive.
For more information, please see our Comments FAQ