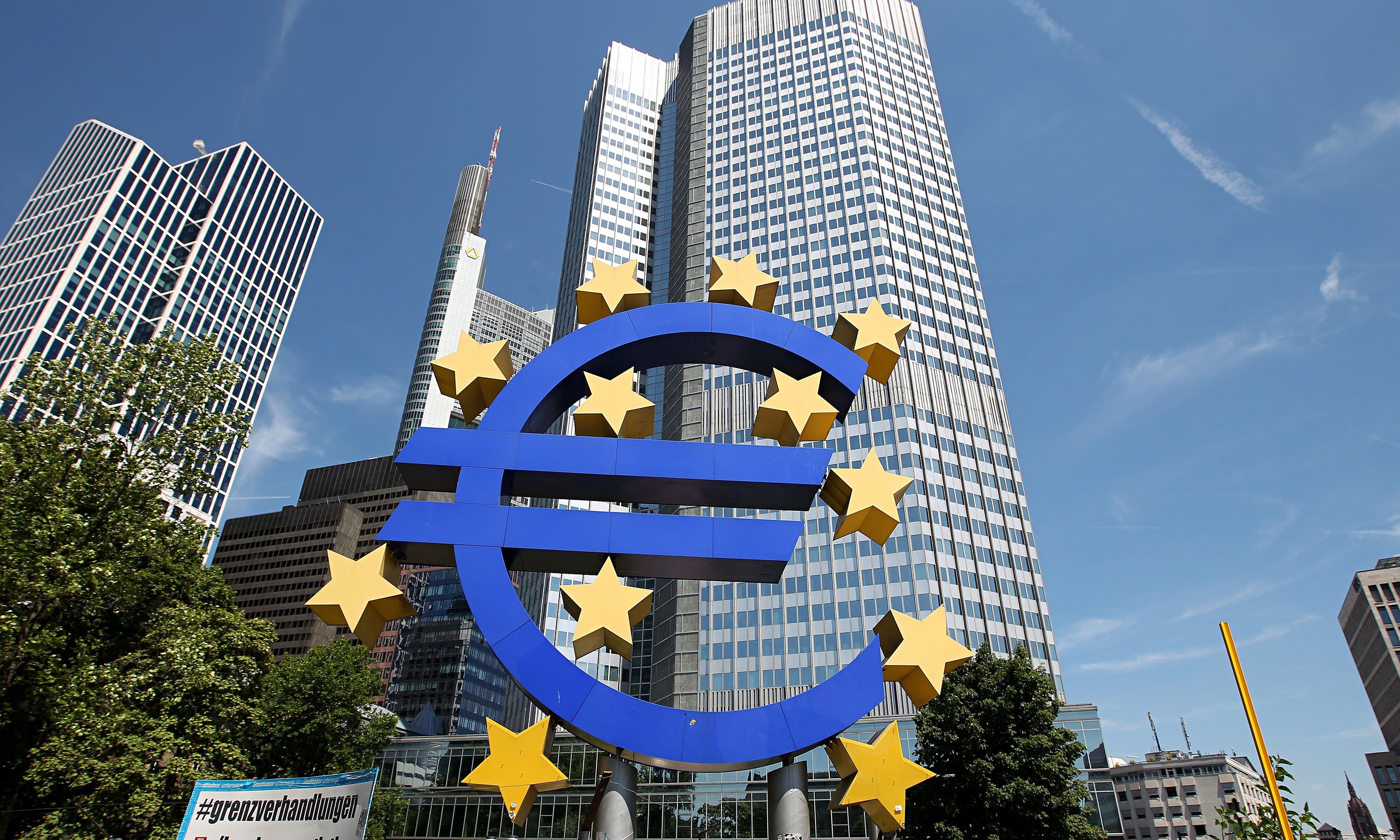 ---
FRANKFURT: The European Central Bank, increasingly under fire in Germany over its ultra-loose monetary policies, will likely go out of its way to defend its independence at next week's governing council meeting, analysts said.

ECB president Mario Draghi "will respond to German politicians' recent criticism ... by reiterating the bank's independence and stressing that more support is still possible," said Capital Economics economist Jennifer McKeown.

German Finance Minister Wolfgang Schaeuble has been unusually frank about his growing displeasure at the ECB's decision to slash interest rates to zero, suggesting that the policies were helping foment political unrest in Europe's biggest economy and aiding the rise of an anti-euro, anti-immigrant party, the AfD.

EU court rules Iranian banks assets should not have been frozen

German governments have traditionally steered away from commenting on ECB decisions so as not to be perceived to be trying to meddle with the central bank's independence.

But record low interest rates are squeezing German banks' profits and also hurting the country's savers, and political figures are now speaking out.

Last week, Schaeuble was quoted in media reports as saying: "I told Mario Draghi: be very proud -- you can attribute 50 percent of the results of a party that seems to be new and successful in Germany to the design of this (monetary) policy."

The AfD party was originally launched as an anti-euro platform, but has subsequently adopted a populist xenophobic message, on the back of which it made large gains in regional elections last month.

'Greek banks won't need further recapitalisation'

The ECB is battling to push up the rate of inflation in the single currency area to levels it considers compatible with healthy economic growth and insists its mandate must only take into account the single currency area as a whole, not individual countries.

The spat has led some unexpected allies to rally around Draghi.

French Finance Minister Michel Sapin leapt to the central bank's defence.

"France has learned, with difficulty, that the ECB's independence must be respected absolutely and completely," he said, urging Germany to show the same restraint it had so frequently preached to it and other countries in the past.

"The Germans mustn't lose their good habits," Sapin said. "Our German friends" should remember that they themselves had always stressed the need for the ECB to be independent, he added.

Greek PM blames IMF for bailout delay

Even Bundesbank president Jens Weidmann, also an outspoken critic of the ECB's policies, joined in the fray.

"It's not unusual for politicians to have opinions on monetary policy, but we are independent," he said.

"The ECB has to deliver on its price stability mandate and thus an expansionary monetary policy stance is appropriate at this juncture regardless of different views about specific measures."

Weidmann, who has himself often been at loggerheads with Draghi over the ECB's response to the threat of deflation in the euro area, argued that the debate in Germany focused too narrowly on the consequences of low interest rates for savers.

"The debate does not focus enough on the broader macroeconomic consequences of monetary policy. People are not just savers: they're also employees, taxpayers, and debtors, as such benefiting from the low level of interest rates," the Bundesbank chief said.

ECB watchers said Draghi, never one to allow himself to be put under pressure, would use the news conference to assert the bank's independence.

"We doubt very much that the ECB will be swayed by political pressure," said McKeown at Capital Economics.

Draghi would "fiercely defend ECB independence. If anything, previous experience suggests that he might strike an even more dovish tone than before to make the point that the bank is not open to political influence," she said.

But the business daily Handelsblatt suggested Draghi might reach out to politicians and the public in Germany.

It said Draghi's advisors are considering putting him on TV in Germany "and there's also talk of him visiting Berlin to talk to lawmakers."

The last time Draghi addressed the Bundestag, the lower house of parliament, was in 2012.

Given the large array of measures the ECB announced at its last meeting in March, no further policy action is on the cards just yet, analysts said.

Commerzbank economist Michael Schubert suggested that the latest results of the Survey of Professional Forecasters -- which quizzes analysts about their forecasts for growth and inflation -- could help flag up the timing of any new policy moves.

But IHS Global Insight Howard Archer also said the ECB would "now likely remain in 'wait-and-see' mode for an extended period."
COMMENTS
Comments are moderated and generally will be posted if they are on-topic and not abusive.
For more information, please see our Comments FAQ