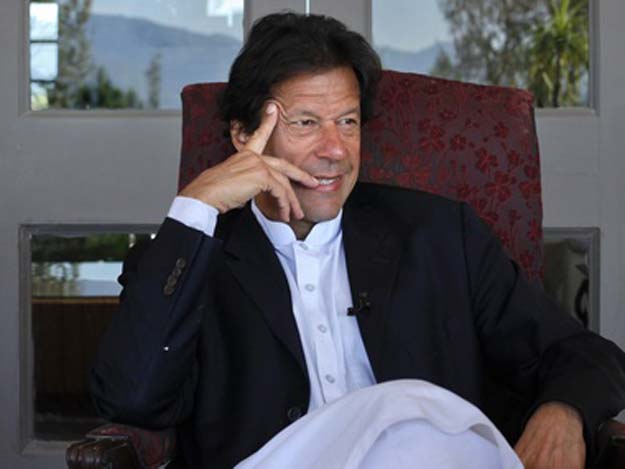 ---
MIRPUR: Hitting out at PTI chief Imran Khan, Information Minister Pervaiz Rashid on Saturday said those who accused Prime Minister Nawaz Sharif of wrongdoing, were running the election campaign of Zac Goldsmith, a contestant for London's mayorship against Sadiq Khan, the son of a Pakistani labourer.

"The PTI chief apparently proceeded to London for some investigation process and told the public about the same but in fact, he is there to run a campaign against Sadiq Khan, who was contesting the election against Zac Goldsmith," Rashid said.

Nisar green-lights PTI's April 24 jalsa

Speaking as chief guest at a public meeting after inauguration of Regional Passport Office in Bhimber area of Azad Jammu and Kashmir (AJK), he said the PML-N was standing by the son of the labourer.

"Imran Khan is opposing a Pakistani. How could the person, who does not support a fellow Pakistani in the London mayoral election, expect that Pakistanis and Kashmiris to vote for his party," he asked.

About the health of Prime Minister Nawaz Sharif, he said doctors had conducted his medical checkup and provided required treatment to him.  "With the prayers of people of Pakistan and Kashmir, his health is improving and he will be back soon in Pakistan to foil conspiracies and all rumours," he said.

"There is a long tale of conspiracies against Nawaz Sharif through news stories," the minister added.

He said the PML-N came to power three years ago and the country is now making progress. "Unfortunately some people are trying to hinder the journey towards a prosperous Pakistan," he said, adding that after three years of unprecedented development in the country, the PML-N would be successful in AJK and form the government.

Govt trying to blackmail opposition, says Imran

"The AJK people pin high hopes on the PML-N leadership as they remember Nawaz Sharif as founder of the motorway, initiator of power projects to end load-shedding, decisive ruler making the country an atomic power and proponent of a strong and stable Pakistan," he said.

He said the PML-N achieved success in the general elections of 1990 and 1997 and it was their mandate to have the government for five years. Unfortunately, its governments were not allowed to complete their tenure and the public mandate was not respected. "Had the development projects initiated by the PML-N 26 years ago not hampered, there would have been great progress in Pakistan today," he said.

He said China, having huge population, had become a powerful economy while other countries of the region were also making progress. "Pakistan will also be made a prosperous country," he added. 

Published in The Express Tribune, April 17th, 2016.
COMMENTS (28)
Comments are moderated and generally will be posted if they are on-topic and not abusive.
For more information, please see our Comments FAQ