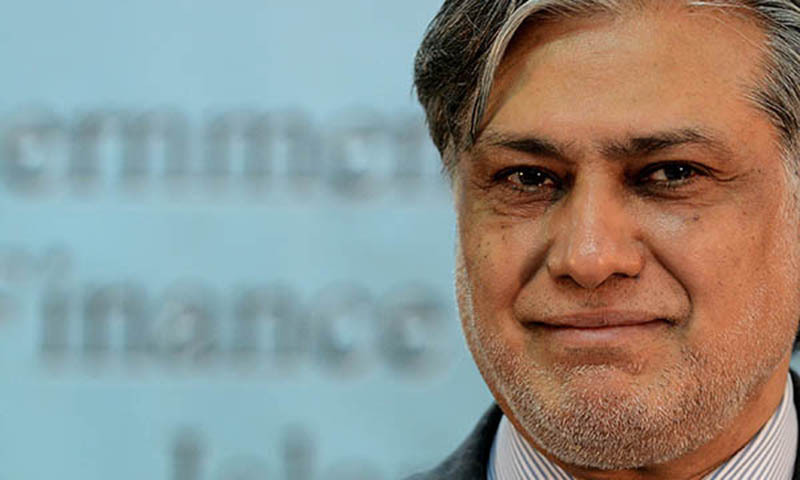 ---
Panama's deputy economic minister has issued a clarification saying that it was in fact Federal Secretary of Finance Waqar Masood whom he had met in Washington DC and not Ishaq Dar.

"Just to clarify, at the Global Connect Initiative Meeting I sat beside Waqar Masood, Federal Secretary of Finance and not Mr Dar, Finance Minister," Zarak tweeted.


Just to clarify, at the Global Connect Initiative Meeting I sat beside Waqar Masood, Federal Sec of Finance and not Mr. Dar, Finance Mtr.

— Ivan Zarak (@ivanzarak) April 17, 2016


Earlier, the Panamanian deputy economy minister had claimed to have met Pakistan's finance minister in Washington. He said Dar had asked him about the Panama Papers scandal.

While talking to CNN's Richard Quest, Ivan Zarak said he had just met the Pakistani finance minister. "We have never talked and he said you should be going through difficult times in Panama because of the leaks," he said.

Probing Panama leaks: Govt engages opposition parties over commission, TORs

"I said, well you're absolutely right but I can tell you about how the rest of our economy is doing and you will get a totally different perception," Zarak added.

However, the finance ministry dismissed the claim by Panama's minister that Ishaq Dar met him in Washington, insisting that it was absolutely baseless.

On Saturday, a finance ministry spokesman said Panama's minister made an absolutely baseless, unfounded and extremely surprising claim of meeting with Pakistan's finance minister in Washington.

The finance minister, he added, had cancelled his visit to Washington DC, where he was scheduled to attend the spring meetings of World Bank and International Monetary Fund between April 14 and 17.

Panama Papers: Opposition may band against govt, says Aitzaz

"How could Ivan Zarak meet the finance minister when the latter has not even left Pakistan in the past many weeks?" he questioned.

The spokesman said Ishaq Dar was in Pakistan and had been performing his day to day duties, which were also being covered by the media.

Finance Secretary Dr Waqar Masood Khan is representing Pakistan at the Washington meetings currently in progress. The finance ministry said the matter would be taken up with CNN.

Published in The Express Tribune, April 17th, 2016.
COMMENTS (17)
Comments are moderated and generally will be posted if they are on-topic and not abusive.
For more information, please see our Comments FAQ