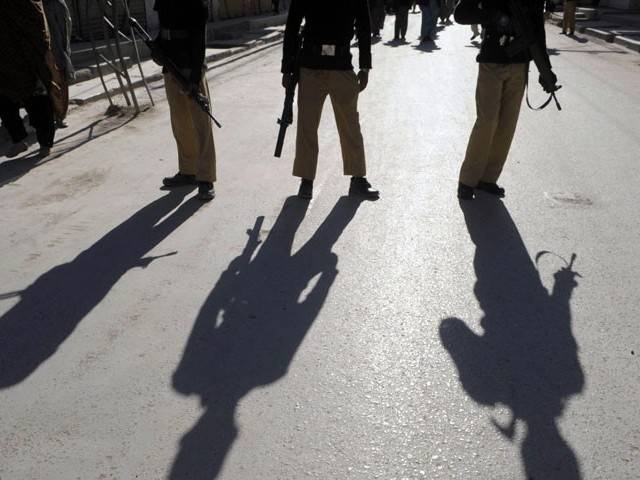 ---
HARIPUR: A man was hospitalised after he was reportedly tortured by the police during detention.

Speaking to journalists from his hospital bed on Saturday, 28-year-old Malik Yasir, son of Malik Muzaffar, a resident of Tofkiyan, Khanpur village said the incident occurred when he was on the way from a neighbouring village on his motorbike on April 14.  Head constable Naseeb Khan of Khanpur police station, accompanied by two other policemen in plain clothes, intercepted him and started beating him publicly.

"They beat me so severely that my nose and mouth started bleeding," Yasir said. "They drove me to a police station later and detained me for the whole night. I was beaten intermittently throughout the night." He accused the police of severe physical and mental torture, saying he was being punished for becoming a witness in a criminal case against an informant of the local police.

Yasir said the policemen also snatched cash worth Rs40,000 from him at the time of his arrest.

Malik Rehmat Khan, Yasir's older brother, also confirmed that policemen tortured Yasir to settle scores against him for becoming a witness against them in a case.

Rehmat said the policemen later implicated his brother in a criminal case for carrying drugs. He said it was a fake case to justify the illegal act of torture.

A case in favour

Yasir was brought before the court of judicial magistrate for physical remand on Friday where he informed the judge about custodial mistreatment.

On the court's order, his medical examination was carried out and doctors, seeing bruises on his body and blood in his urine, admitted him into the surgical ward.

The victim's lawyer also submitted an application with the court of Haripur district and sessions judge under Section 22-A of the Code of Criminal Procedure. He pleaded for the registration of a criminal case against policemen who tortured Yasir.

A case against

When contacted, Khanpur police denied all charges of torture, saying Yasir had been injured when he fell off his bike in a bid to escape arrest. They confirmed that Yasir was arrested on the afternoon of April 14 over charges of possessing 1,080 grammes of hashish and a case under Section 9 of Control of Narcotics Substances Act, 1997 was registered against him.

Police told The Express Tribune since the accused was involved in narcotics trade, he tried to mislead the court in order to avoid stern punishment.

Meanwhile, human rights bodies and activists condemned police brutality and said it was against local and international laws.

Published in The Express Tribune, April 17th, 2016.