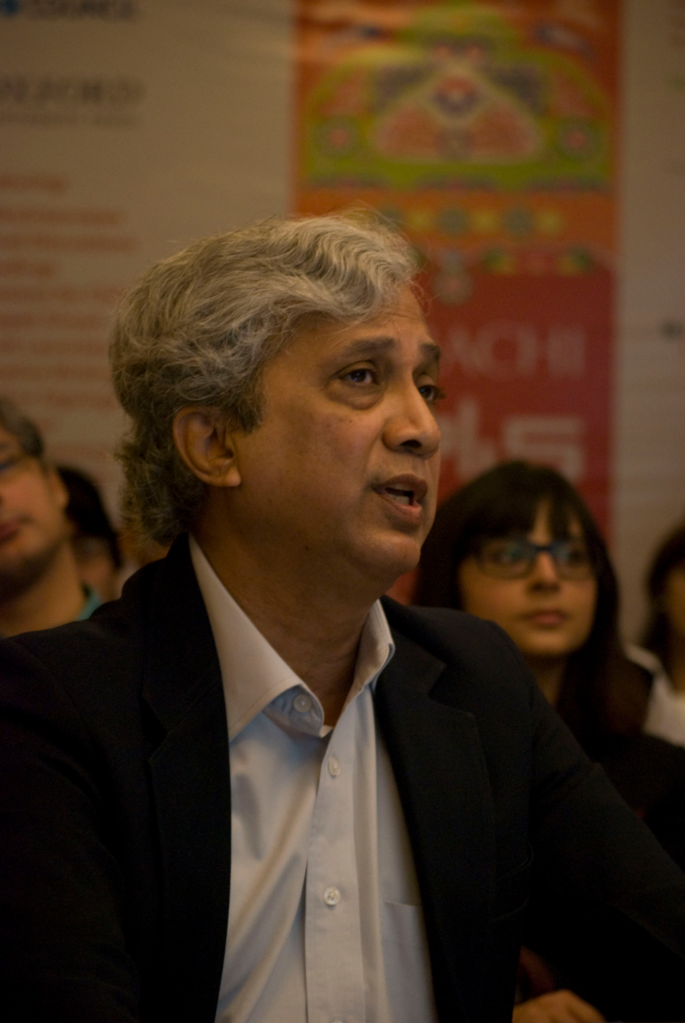 ---
KARACHI: Social activist Roland deSouza and his wife have become the first couple in Pakistan to pledge to organ donation.

"My wife and I have recently signed up and pledge to donate our organs," he said. There can be no greater love than to give life to someone, he added. He was speaking at a seminar, titled 'Deceased Organ Donation - Challenges and Solutions', held at Sindh Institute of Urology and Transplantation (SIUT) on Saturday.

What is organ donation?

It is donating your organs for transplantation after your death, explained SIUT founder Dr Adibul Hasan Rizvi. Organs that can be donated include kidney, liver, heart, lung, pancreas and corneas, he said. Organs of only those people who meet an accidental death, or death occur while patient is on a ventilator in an intensive care unit, can be donated for transplantation, he explained. "Those who donate their organs are actually immortal."

Organ donation: Panel clears bill to amend human organ transplant law

Every year around 150,000 people die due to organ failure in the country and about 2,500 people die during road accidents. "So many lives can be saved if everyone signs up to donate their organs," said Dr Rizvi.

"After a lot of reflection, I not only pledged to become an organ donor but also a volunteer with SIUT," said Ziauddin University vice-chancellor Dr Pirzada Qasim. Camps should be set up at universities so that our students also know about organ donation and sign up, he added.

Human Right Commission of Pakistan Sindh chairperson, Amarnath Motumal, who was representing the Hindu community, shared that he has also pledged to donate his organs.  "I urge the Hindu community to come forward and play its part in this noble cause," he said.

Different organs of human body remain alive for a certain period even after death and can be transplanted to another body, said Central Ruet-e-Hilal Committee chairperson Mufti Muneebur Rehman while delivering his keynote address. Islam supports life-saving technology like transplantation, he claimed.

Dealing with organ failure 

"Dialysis is a thin line between life and death. I am a prisoner of dialysis," remarked Yasmeen Tanvir, who is a kidney patient and goes through dialysis frequently. Nobody can understand what patient, who needs a transplant, suffers through. People should donate their organs to bring peace and happiness into the lives of people like me, she said.

Brazilian boy dies after heart transplant delay

Sindh has taken a lead in transplantation of organs, pointed out Sindh health minister Jam Mehtab Hussain Dahar. He urged everyone to promote the concept of organ donation. Dr Rizvi also shared the pictures of Naveed Anwar, Professor Razzak Memo, Shamim Bano, Imran Shah and Arsalan, who had pledged organ donation and saved lives after their death.

Published in The Express Tribune, April 17th, 2016.
COMMENTS (3)
Comments are moderated and generally will be posted if they are on-topic and not abusive.
For more information, please see our Comments FAQ