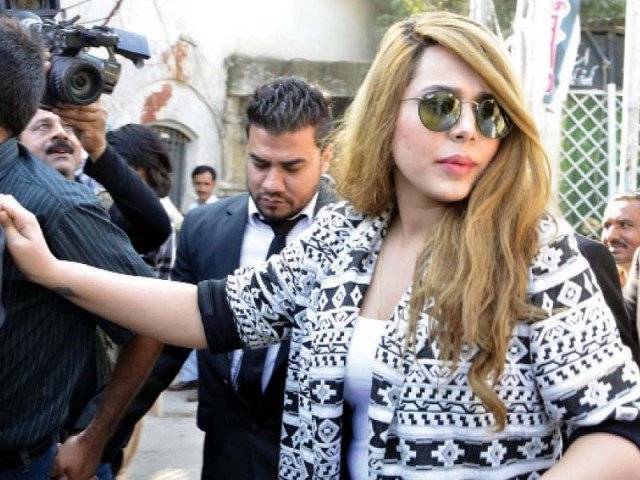 ---
ISLAMABAD: Top model Ayyan Ali, who was detained last year in a money laundering case, will move the Supreme Court against the federal government for not allowing her to fly abroad despite its order.

Rejecting the federal government's appeal, the SC's three-judge bench on April 13 upheld the Sindh High Court's  order to remove Ayyan's name from the country's Exit Control List (ECL). However, as her name was not deleted from the ECL, she could not fly to Dubai on Friday as per her announced schedule.

Ayyan's counsel Chaudhry Akhtar Ali  told The Express Tribune on Saturday that he is likely to move a contempt of court appeal on Monday as his client's name has not yet been removed from the ECL.

Sources said the interior ministry has told Ayyan that it will not be in a position to delete her name from the ECL until Interior Minister Chaudhry Nisar Ali Khan gives out the instruction. The interior minister is currently abroad on a personal trip.

Chaudhry Akhtar Ali, in his application to the interior ministry, maintained that his client's name was should be removed from the ECL as she has to go to Dubai for a recording and photo session as per an agreement which required her to be present over there.

"[In case she does not reach Dubai] she will have to pay $10 million to the company and other legal action will also follow," he said, adding that his client would move the SC for initiating a contempt case if the orders were not passed with regard to the removal of her name.

Published in The Express Tribune, April 17th, 2016.
COMMENTS (5)
Comments are moderated and generally will be posted if they are on-topic and not abusive.
For more information, please see our Comments FAQ