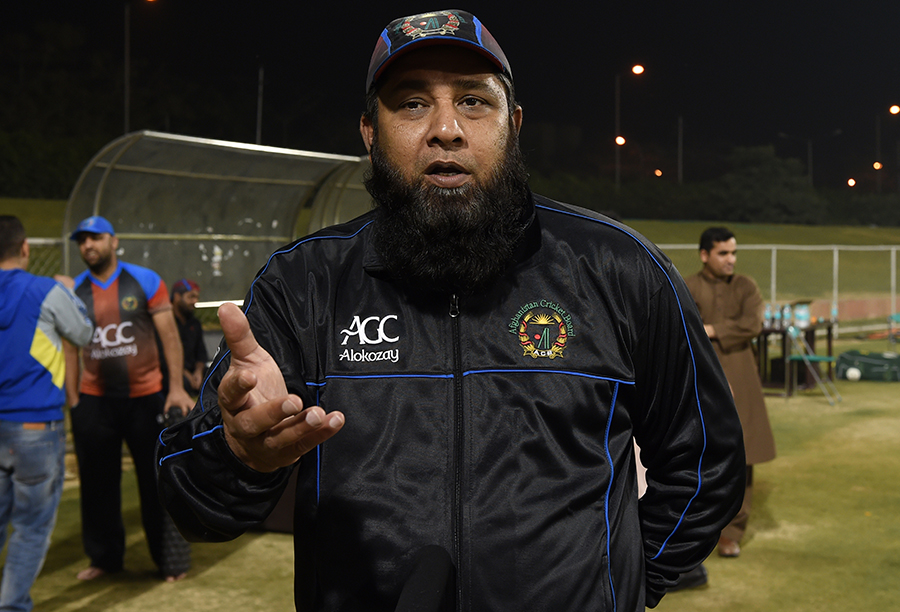 ---
Former captain Inzamamul Haq, who has been offered the chief selector's position by the Pakistan Cricket Board (PCB), has asked for some time to reach a decision.

According to a PCB official quoted by Press Trust of India, chairman Shaharyar Khan had a detailed meeting with Inzamam at his residence.

Waqar backs PCB's decision to appoint Inzamam as chief selector

"Shaharyar has offered Inzamam the chief selector's position and also agreed to some points raised by the former captain who is now head coach of the Afghanistan team," the official said.

The official added that Inzamam, who is presently being paid around $12,000 by the Afghanistan Cricket Board, was agreed to be given 'considerable authority' and a 'suitable financial package' by the PCB.

"He has also asked for time so that he can speak to the Afghanistan cricket officials and reach an amicable agreement with them as he does not want to leave them in acrimonious circumstances," the official said.

Dean Jones favourite for Pakistan head coach job: PCB official

Inzamam has been able to produce some decent results for Afghanistan after he joined the team last year with former Indian pacer Manoj Prabhakar on his side.

Earlier, Inzamam and PCB were not able to cut out a deal due to authority and financial remuneration issues when the batting great applied for a coaching-cum-batting consultant role.

Former Pakistan head coach Waqar Younis on Friday also forwarded support to PCB's decision to appoint Inzamam as chief selector for the national team.

We may hire interim coach, says Shaharyar

In a series of tweets, the 44-year-old praised PCB for implementing his suggestions which he gave post 2015 World Cup. The PCB is on the hunt for a new head coach after Waqar Younis stepped down before his contract expires in May, after Pakistan's dismal performances in recent months.


Hearing Inzamam coming as chief selector. V good news. Glad PCB now listening to my 2015 recommendations. #BetterLateThanNever

— Waqar Younis (@waqyounis99) April 15, 2016


Waqar stepped down from his post as the head coach on April 4, after Pakistan presented a dismal performance in the Asia Cup and the World T20.
COMMENTS (16)
Comments are moderated and generally will be posted if they are on-topic and not abusive.
For more information, please see our Comments FAQ