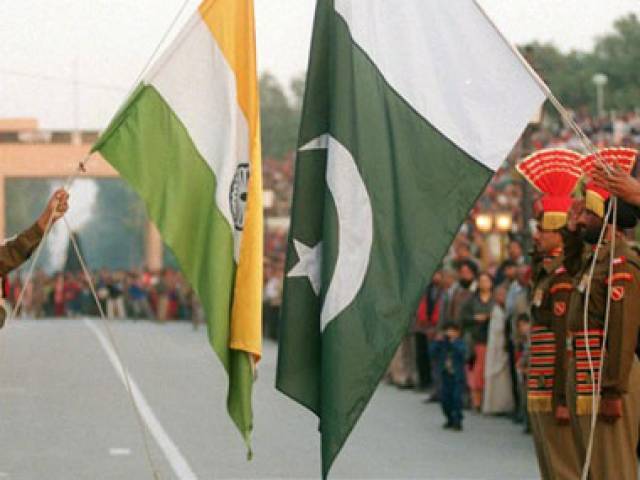 ---
ISLAMABAD: Islamabad on Friday asked New Delhi to immediately cease its subversive activities in the country in order to achieve regional peace and stability.

This demand came during a special briefing arranged for the envoys of Arab countries and members of the Association of Southeast Asian Nations (Asean) on the arrest of an Indian spy, Kulbushan Jadhav, from Balochistan last month.

A statement issued by the Foreign Office said the diplomats were given a detailed briefing about the arrest and confession of Jadhav about the Indian sponsored "subversive activities and terrorist financing to destabilise Pakistan".

"It was emphasised in the briefing that in order to achieve regional peace and stability, it was imperative that India immediately stops its interference in Pakistan and resolves all contentious issues, including the Jammu and Kashmir dispute, through the process of sustained dialogue," the statement added.

The move was part of Pakistan's diplomatic offensive to expose the role of India's Research and Analysis Wing (RAW) in creating instability by sponsoring terrorism in Balochistan.

The Foreign Office has already apprised envoys of P5—United States, China, Germany, UK and Russia—and European Union about the arrest of Jadhav. Jadhav, who is a serving Indian Navy officer, confessed to have been working for RAW to carry out subversive activities in Balochistan and Karachi.

He was arrested on March 3 near Chaman along the Pakistan-Afghanistan border when he was trying to cross over. He later admitted that he was to meet some Baloch insurgents to discuss plans for carrying out attacks inside the province.

Published in The Express Tribune, April 16th, 2016.
COMMENTS
Comments are moderated and generally will be posted if they are on-topic and not abusive.
For more information, please see our Comments FAQ