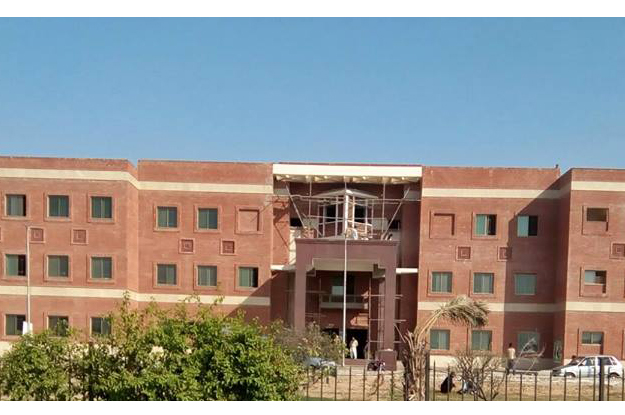 ---
FAISALABAD: As many as 580 children are being treated daily at the outpatient department of the Children Hospital in Faisalabad, project coordinator Hafiz Mukhtar said on Friday.

Talking to The Express Tribune, Mukhtar said the first phase of the project had been completed at a cost of Rs1 billion. He said the 1,000-bed facility would be built over 280 kanals.

He said three storeys of outpatient department and the emergency block had been completed under the first phase. He said the diagnostics block would be completed in the second phase.

He said recruitment of paramedical and nursing staff had been completed. He said state-of-the-art machinery had been installed in the OPD and the emergency ward.

He said the Children's Hospital could be converted into an institute for child health. Mukhtar said a formal summary in this regard had been sent to the provincial government. He said a letter had also been submitted to the Pakistan Medical and Dental Council for this purpose.

"We hope that this hospital will become one of the biggest child health institutes in the country where facilities for treatment and surgeries are available for of all types diseases," he said.

The project coordinator said specialists in 20 subjects, including gastro-ontology, neonatology, hepatalogy, dermatology, pulmonology, ENT, ophthalmology, orthopaedics, general surgery, general medicine and developmental diseases, would be available at the hospital.

Published in The Express Tribune, April 16th, 2016.
COMMENTS
Comments are moderated and generally will be posted if they are on-topic and not abusive.
For more information, please see our Comments FAQ