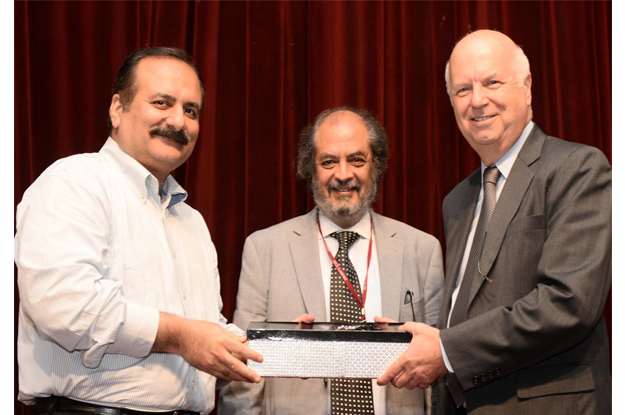 ---
LAHORE: British Council Pakistan Country Director Peter Upton said on Friday that Pakistan was not like perceptions of it in some countries.

"Those of us (foreigners) who have worked and lived here know that there is a very different story – a good new story about Pakistan," the outgoing country director said at a farewell ceremony hosted in his honour by the provincial government at the Government College University.

A number of vice chancellors, academicians, provincial secretaries, British Council officials and Punjab Assembly members were also present.

Upton said that his family had been scared when he was assigned the job in Pakistan. "But the last four years were among the best periods of my life. I travelled across the country and met with several Pakistanis who inspired me."

"I am leaving Pakistan but this wonderful country and its people will always be in my heart," he said.

Upton said that one of the reasons behind British Council's success in Pakistan was that the organisation believed in Pakistanis and their creative and innovative skills. He thanked Chief Minister Shahbaz Sharif for his support to the British Council.

Schools Education Minister Rana Mashhood said the government would ensure 95 per cent enrolment in schools this year. He said he had preferred the schools ministry over higher education and sports because the chief minister was concerned about enrolment and quality of education at government schools.

He paid tribute to Upton and his team for their efforts for education in the province.

GCU Vice Chancellor Hassan Amir Shah said the university and British Council had strong cultural ties. He said that they had organised the first international conference on Modern and Contemporary Language, Literature and Culture in collaboration with the British Council.

Punjab Higher Education Commission Chairman Dr Nizamuddin and Higher Education Secretary Irfan Ali also praised Upton's services.

A musical performance by GCU students followed the ceremony.

Published in The Express Tribune, April 16th, 2016.