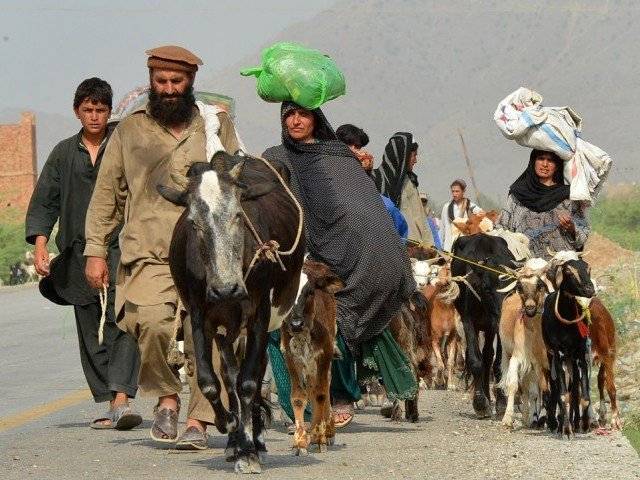 ---
DI KHAN: Tribespeople from South Waziristan have voiced their dissatisfaction over the compensation provided by the government to rebuild their houses, saying prices of building material have increased significantly. They have demanded an increase in the amount.

"Our houses are built on mountains," Noor Muhammad, a tribal elder, told The Express Tribune. "Building such houses will take months – even years. We used to bring mud to the top of the mountains on donkeys to build our home."  Noor added tribespeople need money to build their house.

The government has fixed Rs400,000 as compensation of houses that are completely damaged and Rs160,000 for partially-damaged buildings.  Governor Iqbal Zafar Jhagra had recently announced 5,576 houses have been reconstructed in South and North Waziristan agencies and Khyber Agency. However, tribespeople have expressed their reservations over this.

"We cannot even build a portion of our house with Rs400,000," Noor said. "This amount is not sufficient. The amount should be increased to at least Rs1.5 million.

Out of the loop

Farooq Mehsud, a journalist, told The Express Tribune the government survey on the number of houses constructed is not satisfactory.

"Many houses have been left out," he said. "Those houses which were damaged are not included in the survey and will not receive compensation."

Mehsud said there is a pressing need for the government to prepare a comprehensive strategy for the reconstruction of houses damaged in military offensives.

"The government must not only increase compensation, but also introduce mechanisms that prevent corruption in the rehabilitation of IDPs," he added.

Displacement

In both North and South Waziristan, a large number of houses were either completely destroyed or damaged during military operations. People from the Mehsud tribe were displaced after Operation Rah-e-Najat in 2009. The major objective of the operation was to destroy militant strongholds in South Waziristan.

Meanwhile, in North Waziristan, a large number of people were displaced during the ongoing Operation Zarb-e-Azb.

Published in The Express Tribune, April 16th,  2016.