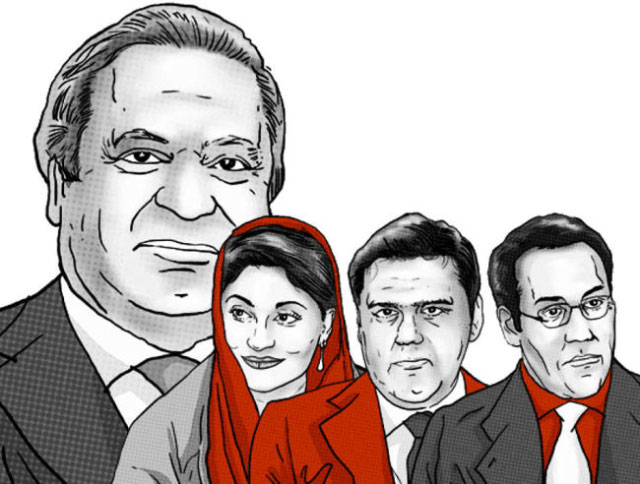 ---
The thing about the Panama Papers is that nobody named and shamed therein has cried 'foul.' There has not been a single denial of their veracity. Even President Vladimir Putin has said they were "correct" — but quickly drifted off into conspiracy on the part of the US by linking the leak to upcoming Russian elections. There has been no claim that they were false or fabricated from the Pakistanis named in the leaks either. There is little point in denial, the Panama Papers are a matter of record, now in the open and relatively easily verified. Which places any number of people, great and not so great, in any number of difficult positions, our Prime Minister Nawaz Sharif among them.

As has been reiterated time after time since the leak, there is no suggestion that the prime minister has done anything illegal. His family may have done nothing illegal either but it is now for them to prove that to be the case, and moreover, do that with absolute clarity, without any ambiguity or obfuscation, something far outside the envelope of custom and practice for the political classes in Pakistan. Or anywhere for that matter. The government has now decided to investigate all Pakistanis named in the Panama Papers by the setting up of a judicial commission. This is all very well but a judicial commission set up by a government that is riddled with corruption from top to bottom is at the very least going to come into the world smelling of something other than violets. Unsurprisingly, those retired members of the judiciary thus far contacted as potential members or leaders of the judicial commission have promptly bolted for the far horizon. This is the poisoned chalice to beat them all and no judge worthy of the name wants anything to do with it. Pas de probleme. All the principal political players are currently in the UK for a variety of reasons, the prime minister for 'medical checkups' and Imran Khan of the PTI to do some fundraising. He hangs a Damoclean dharna if his demands for 'justice' go un-met. The Panama Capers are set to run and run.

Published in The Express Tribune, April 16th, 2016.

Like Opinion & Editorial on Facebook, follow @ETOpEd on Twitter to receive all updates on all our daily pieces.