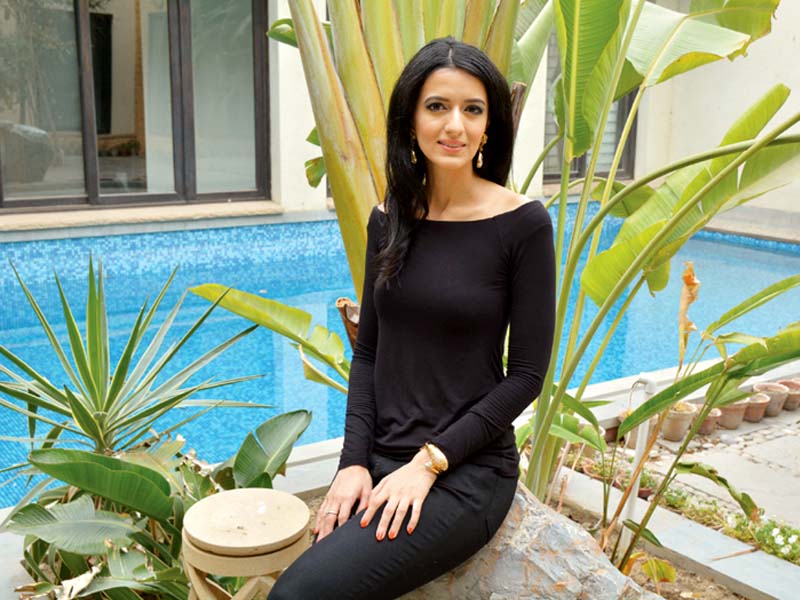 ---
Fatima Ahmed, the woman behind Prerto Jewellery in Pakistan as well as an avid jewellery fan, shares the special treasures she keeps locked inside her vault

How and when did you get interested in jewellery?

I had always been interested in minimalist jewellery growing up. I used to wear basics, following the philosophy that less is more. However, once I moved to New York, the big city trends won me over and my style in jewellery became bolder. This is when I fell in love with statement jewellery!

What are some of your favourite pieces of jewellery?

I have a lot of favourites, from precious to costume jewellery. These 24-karat gold and diamond pearl-drop earrings with rams are one of my favourites. I also love this exquisite gold and diamond lion bracelet. In costume jewellery, Prerto's gold-plated ring handcuff and rose gold-plated earrings are definitely my favourites. I typically prefer unique, fun and modern pieces to traditional ones.




Where did you get your jewellery?

My parents have given me most of my precious jewellery. It has been treasured over the years and passed down as family heritage. My costume jewellery has been spontaneously collected from all around the world. I have managed to build a collection of pearl jewellery from Chanel and costume jewellery from Prerto.

Is there any piece you are emotionally attached to and why?

When I was a teenager, I strongly believed that my zodiac stone was sapphire. My parents bought me a sapphire and diamond ring for my 15th birthday. I chose the ring myself and loved wearing it all the time. Although I haven't worn it in years, I love the sentiment behind it, and the fact that my parents didn't question my desire for it at such a young age!

Share a story with us about how you acquired one of your favourite pieces

I created one of my favourite necklaces myself. While on vacation with my family in Europe, I hand-picked several semiprecious stones. Upon my return to Karachi, I put the stones together and designed a really fun statement necklace.

Is there anything on your radar that you want to get in the future?

I've had my eye on Chanel's gorgeous pearl wrap-around strap watch for a while now. Its a real eye-catcher and is definitely on my wish list.
COMMENTS
Comments are moderated and generally will be posted if they are on-topic and not abusive.
For more information, please see our Comments FAQ