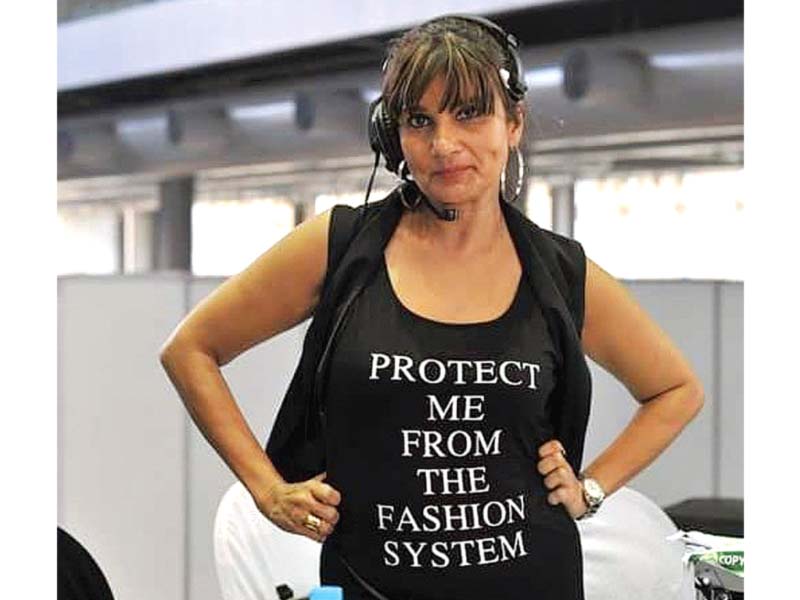 ---
PR Guru, choreographer and A-lister Frieha Altaf takes up our challenge and answers our wildest questions

1. Which is the hardest thing you have ever had to do?

The hardest thing I've ever done is to be in labour for 62 hours. My first child was a caesarean so I wanted a natural birth. The second time around, unfortunately, my daughter took that many hours to arrive. I did not sleep for three days, and was completely exhausted by the time I got home.




2. Tell me something you would happily do again?

In 1983 my father used to fly for an airline, and after seeing him travel the whole world, my sister, a friend, my brother-in-law and I took a trip up north. It was three weeks of complete adventure! We even slept outdoors in the most unbelievable landscape. I absolutely loved slumming it, and would love to do it again!

3. If someone wrote a biography about you, what do you think the title should be?

The title of my biography would be The Devil Wears Perwani!

4. What was your first thought when you woke up this morning?

My first thought when I woke up was yippee!  I finally got eight hours of sleep.

5. If you could wake up tomorrow in the body of someone else, whom would you pick and what would you do?

It would be Michael Angelo, the sculptor. I was a painter and a sculptor myself, and I was completely obsessed with his biography and work.




6. What is the longest you have gone without sleep?

Three nights. It was in 1991, when I did a conference in Burbank for Unilever.

7. What is your dream vacation?

My current dream vacation is South America. In one trip I'd like to go to Brazil, Argentina, Peru — also, scuba diving at the Great Barrier Reef in Australia.

8. What is your favourite commercial?

My favourite commercial… that's tough! I would say the Absolut Vodka campaign. It's pretty outstanding!




9. What type of music do you listen to?

I like pretty much all types of music, but ghazals and qawalis are my favourite. I grew up listening to Mehdi Hasan and also The Eagles, so classic rock is my second favourite.




10. What did you do for your last birthday?

My friends made a spontaneous plan on my last birthday at Pompeii. We had dinner and drinks after which, a group of my closest friends headed to an after- party at my place.

11. Who do you think is the best-dressed in Pakistan right now?

Samira Dada.




12. One thing you wish would come back in fashion?

Everything comes back in fashion. Ask me what should not, and I would say that 80s makeup should not come back in fashion and white court shoes.

13. What is your favourite holiday spot and how do like to spend time there?

I love beach vacations, which I spend at spas —  sun-bathing and scuba diving.

14. What perfume are you currently using?

Elie Saab.

15. Is there any celebrity that you have ever been starstruck by?

Hasn't happened yet! I would have been starstruck if I had ever met Nelson Mandela.




16. One emerging talent we should watch out for?

Young models like Zara Abid.

17. Choose an alternative career for yourself?

Filmmaker.

18. Your favourite comfort food?

Nachos and cheese with a Diet Coke.

19. What is your favourite thing to spend money on?

I am a shopaholic. Everything related to the arts, like paintings.

20. How do you take your tea or coffee?

I take it black. I also enjoy green tea, chamomile tea, vanilla-flavoured tea and milk tea when I come home after work.

21. According to you, the three most important traits one needs to work in fashion?

Passion, a good fashion sense and hard work.