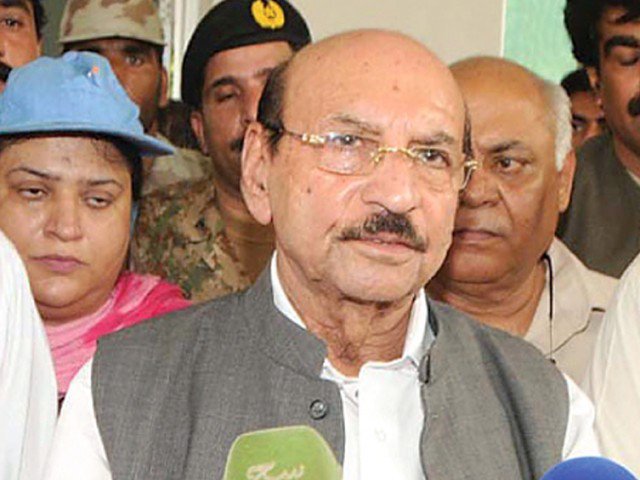 ---
KARACHI: As the Pakistan Peoples Party (PPP) dissolved its provincial bodies to revamp the party on Wednesday, lobbying begun among the party cadre for securing major party posts, particularly the post of the provincial chief.

Sources in the party told The Express Tribune that some influential families with strong vote banks in their areas are now eyeing the coveted position of the provincial head of the party to replace Sindh Chief Minister Qaim Ali Shah, who recently completed 10 years as party 's provincial chief. The decision to dissolve the party's provincial bodies was taken by PPP chairperson Bilawal Bhutto Zardari at a meeting held in Islamabad on Wednesday.

Bilawal in Lahore to 'revamp' PPP

Five-member coordination committees have been announced in each province to launch membership drives and send proposals for new party organisations at district level. The Bilawal House spokesperson said that the PPP chairperson has approved five names for Sindh's committee. Education minister Nisar Ahmed Khuhro, finance minister Murad Ali Shah, information adviser Maula Bux Chandio, MNA Nafisa Shah and adviser to CM Rashid Hussain Rabbani will be the members of the committee. "The committee will send proposals within a period of three months," said the spokesperson.

Among those who have been shown the doors in Sindh are provincial president Qaim Ali Shah, Sindh secretary-general Taj Haider, Karachi division president Najmi Alam, Larkana division president Agha Siraj Durrani, Badin district president Kamal Chang, Sukkur president Anwar Mahar, Mirpurkhas president Aftab Shah Jillani and Hyderabad president Zahid Bhurgari. Senior party leaders have often complained against divisional and district presidents for neglecting the public. In many constituencies, party workers had no idea who their district president was, said a party official.

Nominations or election?

According to a senior party leader who requested anonymity, all the positions will be filled through nominations, not elections. He said that before the actual election process begins, a six-month tenure is given to aspiring party leaders to enhance membership in the party, after which the election process starts from basic level. "But there are slim chances to follow this process and office bearers will [most likely] be nominated after consultations with senior leaders and workers," he said.

Most party leaders avoided speaking on the issue and suggested to 'wait and see'. The outgoing Sindh information secretary Waqar Mehdi said, "Now I am no more an office-bearer, so cannot comment."

Qaim Ali Shah freezes funds released for Bhutto's anniversary

However, one of the central executive committee members said that Khuhro, Murad Ali Shah, Manzoor Wasan and Chandio are being tipped as favourites for the post of the provincial chief of the party. He said that the Makhdoom family of Hala has also shown interest in this position. However, he added, the secretary-general of Sindh will be nominated from the Urdu-speaking community to balance the ethnicity equation within the party.

Regarding the Karachi division, he said, the names of Senator Saeed Ghani, former katchi abadies minister Nadeem Bhutto, and party leaders Manzoor Ahsan, Waqar Mehdi, Habibuddin Junaidi and Haji Muzaffar Shujra are being considered. Meanwhile, Murtaza Baloch and Javed Nagori are said be strong candidates for the post of secretary-general of the Karachi division.

Talking to The Express Tribune, a federal council member of the party, Lal Bux Bhutto, said that the decision to revamp the party had been pending for the last couple of years. It was finally decided on April 4 at the time of former prime minister Zulfikar Ali Bhutto's death anniversary, he said. "If grass-root level elections are not held, decisions will be made with mutual consultation," said Bhutto. "The old faces have worked hard for years working on the same positions," he said. "So, there should be some change. This is what Bilawal wants in the entire country."

Published in The Express Tribune, April 15th, 2016.
COMMENTS (8)
Comments are moderated and generally will be posted if they are on-topic and not abusive.
For more information, please see our Comments FAQ