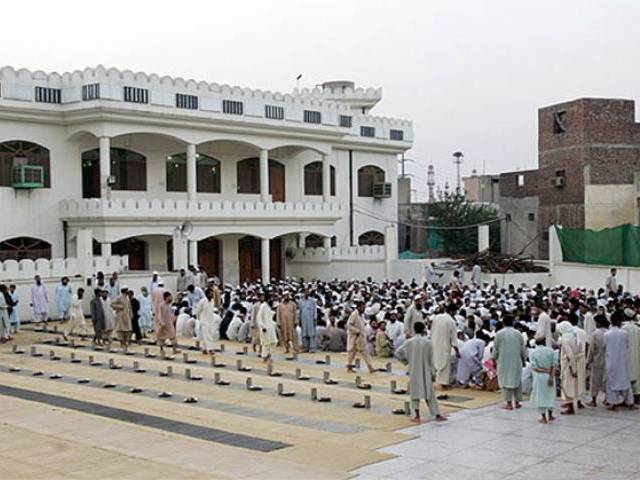 ---
There has to be something rotten in the state of Pakistan — if not the Shakespearian Denmark of Hamlet — if a suspicious organisation is permitted to set up a parallel justice system. The Jamaatud Dawa (JuD) is an organisation, which the government is considering banning and is on the 'watch list' of the security agencies. Its activities have long been considered suspect but it is a powerful and influential group with excellent connections up and down the civil administration and a broad spectrum of sympathisers in the wider populace. It has set up its own 'court' in Lahore to hear arguments from prosecution and defence counsel who cite fatwas as if they were case law (they are not) in a range of matters from the resolution of family issues, assorted civil disputes and, in some instances, criminal acts. The court has its own seal and a presiding officer, a defacto judge, and it dispenses 'justice' regardless of sectarian adherence.

Once again, the civil administration is caught wrong-footed and ill-prepared. The JuD is careful to call the arrangement an "arbitration service" but this fools nobody. It is also careful to point out that nobody is compelled in law to abide by the decisions that are made. Despite this, a prominently displayed poster on the wall of one of the 'courtrooms' claims that the verdict delivered therein is of equal weight to any delivered by the Supreme Court and that decisions which are issued on the basis of arbitration are 'allowed' — which is not the same as being binding — under national and international law. This is disingenuous to say the least and represents a dangerous encroachment on the writ of the state. There are many flaws in the formal justice system in Pakistan and justice for the common man is often an elusive goal. That does not justify or mandate the setting up of a parallel justice system. The JuD, with its wealth and logistical ability, has once again been able to challenge the rule of law. But it will take spine to stop the rot.

Published in The Express Tribune, April 15th, 2016.

Like Opinion & Editorial on Facebook, follow @ETOpEd on Twitter to receive all updates on all our daily pieces.