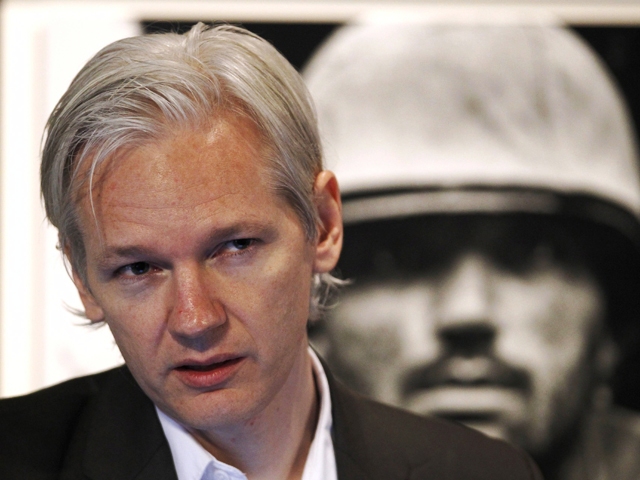 ---
STOCKHOLM: Swedish prosecutors said on Thursday they were opposed to Wikileaks founder Julian Assange's defence lawyers' request to lift a European arrest warrant against him over a 2010 rape allegation.

Assange's lawyers requested his release after the UN Working Group on Arbitrary Detention issued a non-binding legal opinion on February 5 saying his confinement in the Ecuadorian embassy amounted to arbitrary detention by Sweden and Britain.

Both Britain and Sweden have angrily disputed the group's findings. "There is, at the moment, no reason to annul the detention order," the prosecution authority said in its statement.

The 44-year-old Australian sought refuge in the Ecuadorian embassy in London in June 2012 after exhausting all his legal options in Britain against extradition to Sweden. "Julian Assange is still ... suspected of a serious crime," Swedish prosecutors said.

A Stockholm district court was expected to decide whether to lift the arrest warrant within the next two or three weeks. Previous requests to have the warrant dropped were denied by the Stockholm district, appeals and supreme court.

Swedish prosecutors issued the arrest warrant because they want to question Assange about the rape allegation, which he denies. The alleged crime dates back to 2010 and the statute of limitations expires in 2020.

Assange fears that if he were sent to Sweden to face trial, he could be extradited to the United States to be tried over the publication of hundreds of thousands of classified documents.

Founded by Assange in 2006, WikiLeaks has infuriated the United States by releasing some 500,000 secret military files on the wars in Afghanistan and Iraq and 250,000 diplomatic cables.
COMMENTS (1)
Comments are moderated and generally will be posted if they are on-topic and not abusive.
For more information, please see our Comments FAQ