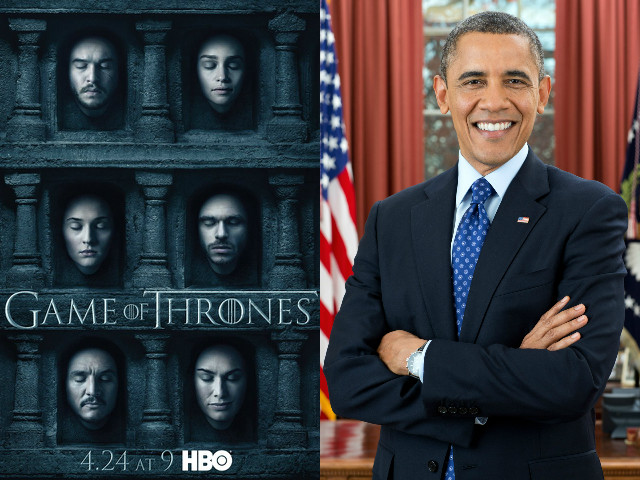 ---
We are sorry to burst your bubble but you won't be the first in line to finally know the fate of Jon Snow!




Game of Thrones has just found its biggest fan in Barack Obama, who is set to watch screenings for the most-awaited season before anyone else.




The showrunners David Benioff and DB Weiss confirmed that US President Barack Obama, has requested for a screener of the popular HBO series.

Is Jon Snow still part of 'Game of Thrones' season 6?

"He's the leader of the free world," Weiss reasoned with Benioff during an interview at the Hollywood screening of the Game of Thrones season six premiere, adding, "When the commander-in-chief says, 'I want to see advanced episodes,' what are you going to do?," reports Hollywood Reporter.




Red carpet roundup: Premiere of 'Game Of Thrones'

Earlier this year, HBO decided that they would not send press any episodes of the show's upcoming season in advance, in an attempt to prevent a leakage like last year, when the first four episodes of season five were leaked online before the season premiere.

Season 6 will premiere on HBO on April 24.

The lastest teaser for 'Game of Thrones' season 6 will give you goosebumps

Watch trailer here:


COMMENTS (2)
Comments are moderated and generally will be posted if they are on-topic and not abusive.
For more information, please see our Comments FAQ