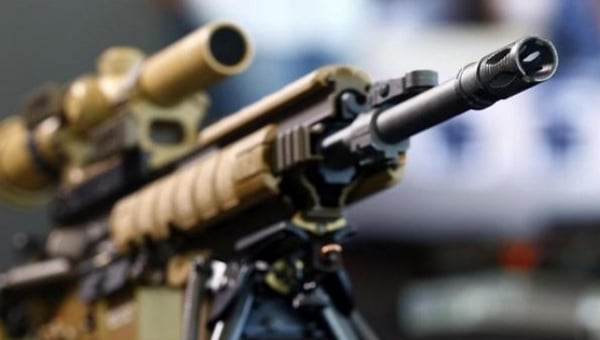 ---
OTTAWA: Canada's Liberal government refused to back down Wednesday in the face of growing criticism for having greenlit arms sales to Saudi Arabia that could help it wage war in Yemen.

A previous Conservative administration announced the $12 billion sale of light armored vehicles in February 2014.

Canadian children recite Naat to welcome Syrian refugees

However, the Conservatives are now raising alarms over the arms sale -- believed to be the largest in Canadian history -- while the New Democratic Party (NDP) accused the Liberals of misleading Canadians.

The Liberals have refused to cancel the sale since coming to power in November, saying it was a "done deal" that could not be broken off without possibly incurring significant penalties and job losses.

But documents released this week by the justice department in response to a lawsuit seeking to block the deal showed Foreign Minister Stephane Dion signed crucial export permits only last Friday.
Canadian media published excerpts saying Dion was advised that the sale of the vehicles equipped with machine guns and anti-tank weapons would help Riyadh in its efforts at "countering instability in Yemen" and fighting the Islamic State group.

Canada welcomes 10,000th Syrian refugee

In a retort to critics, Dion said Wednesday that similar weapons systems sold to Saudi Arabia since 1993 had been used responsibly.

"The best and updated information indicates that Saudi Arabia has not misused the equipment to violate human rights," he told reporters. "Nor has the equipment been used in a manner contrary to the strategic interests of Canada and its allies."

But Conservative MP Tony Clement said Canada's export controls do not require firm evidence of breaches, only an assessment of a risk of abuse.

"If the preponderance of the evidence is that it could be used against civilian populations... then the deal has to be off," he said.
NDP leader Thomas Mulcair joined the fray saying, "the government lied to Canadians about who signed what when in the Saudi arms deal, and that is a very serious matter."

Have more Sikhs in my cabinet than Modi, says Canadian PM

Fighting in Yemen has killed almost 6,300 people, half of them civilians, since Saudi Arabia launched its controversial intervention against Iranian-backed Huthi rebels in March last year, the World Health Organisation says.
COMMENTS
Comments are moderated and generally will be posted if they are on-topic and not abusive.
For more information, please see our Comments FAQ