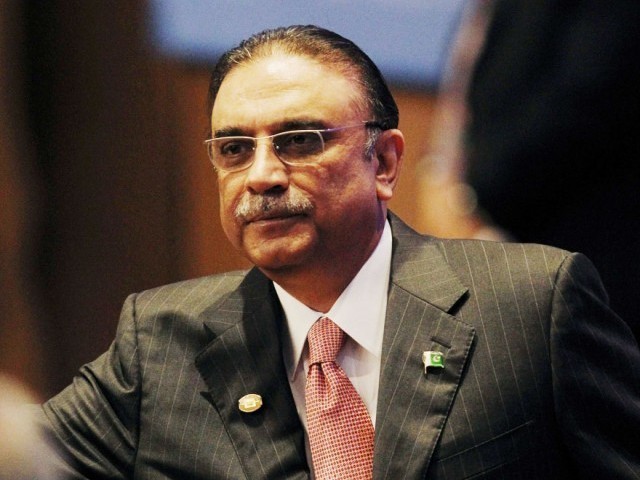 ---
ISLAMABAD:



The Pakistan Peoples Party (PPP) has formed two  committees to deliberate on the situation arising in the wake of the Panama Papers expose.




A committee, headed by Senator Aitzaz Ahsan, will analyse legal aspects of the Panama Leaks while the other panel will hold talks with other opposition parties to chalk out a joint strategy, said PPP's Secretary Information Qamar Zaman Kaira. He was talking to journalists after a meeting of the party's senior leaders with Chairman Bilawal Bhutto Zardari.

Rich nations probe Panama Papers tax revelations




Kaira said the PPP's provincial and district bodies have been dissolved to conduct long overdue re-organisation of the party. However, the party's central, Azad Kashmir and Gilgit-Baltistan bodies will remain intact.

In the absence of organisational bodies, five-member interim bodies will run the party's affairs in the provinces. These organising committees will give their recommendations to the party chairman on matters relating to re-organisation in three months.

Kaira said the Panama Leaks were not a simple matter and warranted a forensic audit.

"Bilawal Bhutto Zardari has decided to set up a four-member committee, comprising leaders of opposition and the party's parliamentary leaders in the National Assembly and the Senate. It [the committee] has been tasked with contacting other political parties for setting up a parliamentary committee with full powers to pursue investigations into the Panama Leaks, including powers to call for forensic investigations through international forensic experts," said a press statement issued by the PPP media wing.

Panama leaks: Nawaz should resign, says Wattoo

Bilawal also formed a four-member committee of legal experts to advise him on legal ramifications of the Panama Papers disclosures in addition to outlining a course of action to be followed for carrying out investigations in a transparent and credible manner. The committee of legal experts comprises Senators Aitzaz Ahsan and Farooq Naek and former governor Latif Khosa and former Chairman of the Senate Nayyer Bokhari.

Media reports claim that Prime Minister Nawaz Sharif, who left for London on Wednesday morning, wants to meet PPP Co-chairperson Asif Ali Zardari. Some PPP leaders have advised Zardari against meeting him.

Bilawal told party members that he was deeply troubled that the government, despite its promises, had failed to initiate any meaningful investigation into the matter. "Now, there are reports that honourable judges might not be willing to work as members of the proposed inquiry commission."

According to him, the Panama Leaks had tarnished the country's image and undermined the moral authority of the government. "This issue will not die down and must not be allowed to die down, and the government must be pressed hard for an impartial and credible investigation."

Panama Papers: Why Pakistan doesn't care

Senator Farhatullah Babar said that senior party leaders thoroughly discussed the situation arising after the disclosures made in the Panama Papers for over three hours. He said they also decided to adopt a strategy in this regard in consultation with all political parties. The party's leaders, who gathered on Wednesday, were unanimous in suggesting that the issue "must be pursued vigorously to its logical conclusion".

Published in The Express Tribune, April 14th,  2016.
COMMENTS (4)
Comments are moderated and generally will be posted if they are on-topic and not abusive.
For more information, please see our Comments FAQ