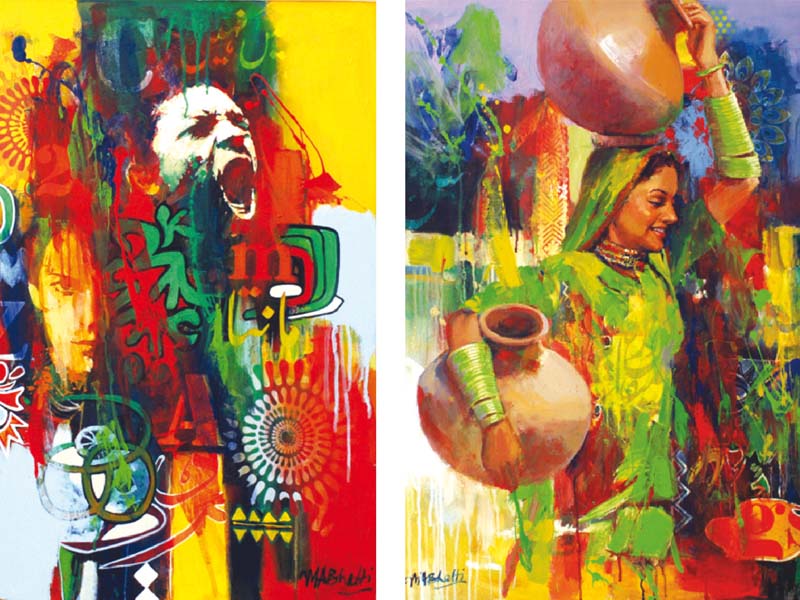 ---
ISLAMABAD: An exhibition using art to create awareness about gender equality and oppression against women is at display at the Nomad Art Gallery.

The exhibition featuring the works of Tabassum Rizvi and Muhammad Ali Bhatti opens today (Thursday) at the gallery.

The beauty of the exhibition lies in the contrast of mediums and techniques used by the artists. Rizvi uses the ancient classical technique of Encaustics - painting with hot wax, consisting purified beeswax, resin, and coloured pigment; while MA Bhatti uses the traditional oil on canvas to create equally stunning pieces.

Nageen Hyat, director of the gallery, said, "There is an exquisite freshness and spontaneity in the brush strokes of Tabassam Rizvi, using gold and deep red hues. While the conception and execution in the paintings of MA Bhatti is powerful, using strong imagery in the vibrant colours of Sindh."

Tabassam Rizvi said that women radiated an aura of light, colour, warmth and radiance with the fleeting forms and their expressions, enhanced by the effects of light and shade.

"I have captured all of that in my work using impressionistic strokes, creating a mystery associated with form and expression, leaving a lot to the imagination of the viewer," she said.

MA Bhatti said that portrait painting was his passion.

He said that though he was equally interested in using contemporary mediums, the real joy of art, for him, was in painting and the 'intuitive exploration of the unseen.'

"My recent paintings are about people, spiritualism and contemporary issues of the land. I believe that it is my social and moral obligation to explore and widen understanding of the oppressed through rational expressions [of art]," he said.

Published in The Express Tribune, April 14th,  2016.