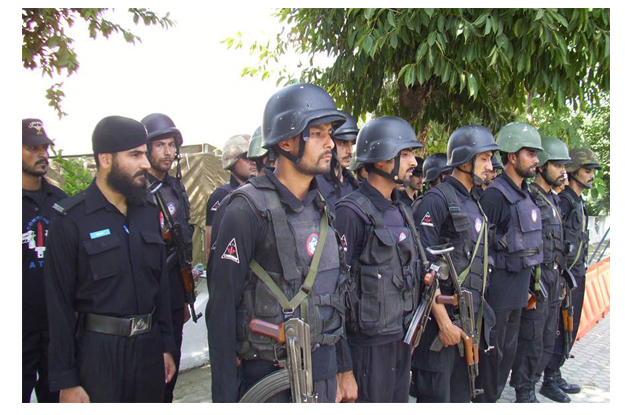 ---
PESHAWAR: Police have decided to remove 9,925 Special Police Officers (SPO) and 1,500 ex-servicemen from across the province by June.

"We will remove all SPOs and ex-servicemen by June," Establishment DIG Najeebur Rehman Bagvi told The Express Tribune.  "Owing to the decline in militancy cases, their contracts will not be extended."

All hands on deck

According to Bagvi, there are 10,000 SPOs across the province and 2,500 former servicemen who have helped the police deal with terrorism cases in the absence of manpower.




"Only 1,000 ex-servicemen will be retained," he said. "Around 300 will be deployed for the security of judges. At least 600 would be deployed for the security of Karakoram Highway."

As per the DIG, SPOs and ex-servicemen were "a much needed and welcome addition to the [police] force". He added, "Their assistance and cooperation have proved to be valuable in the past. However, at this stage, we have decided not to renew their contracts."

At least 9,925 SPOs, who are also known as community police constables, were recruited from villages and were deployed in their respective police jurisdictions. The largest number of SPOs—nearly 2,400—had been recruited in Swat.

In the past, the government received a suggestion that ex-servicemen and SPOs should be employed to ensure the security of China-Pakistan Economic Corridor as the decline in militancy could leave thousands of people jobless. However, the security of CPEC was handed over to Pakistan Army instead of the police.

Published in The Express Tribune, April 14th,  2016.