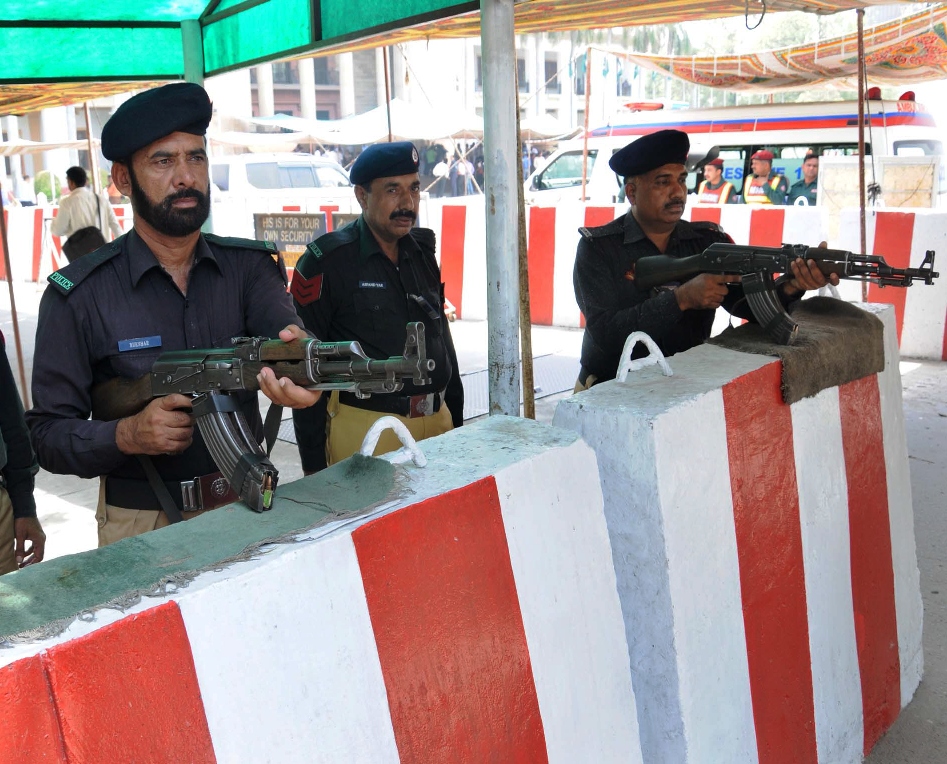 ---
RAJANPUR: At least three police officials were killed while four others sustained injuries during an operation against Chotu gang in Punjab's Rajanpur district on Wednesday, Express News reported.

According to reports, three police personnel were killed  and four others injured as members of the notorious gang allegedly opened fire at them.

Pakistan launches much-awaited operation in South Punjab

On Tuesday, Rajanpur police had requested Punjab Police IG Mushtaq Ahmad Sukhera to provide them with two military helicopters for air strikes against the suspects  in Bahawalpur region.

Law enforcement agencies are performing a joint operation Zarb-i-Ahan in the riparian area of Rajanpur against the suspects. Members of the Chotu gang have taken shelter in a 10km-long piece of land which is surrounded by water.

Rangers, Elite Force commandos, Counter-Terrorism Department (CTD), and Punjab Police personnel also participated in the operation.

According to sources, Chotu gang members were offered to surrender before the forces resorted to air strikes.

During the operation at least four suspects belonging to the gang were killed and 10 were arrested by the forces.

Army chief orders counter-terror operations in Punjab

According to sources, two military gunship helicopters of Pakistan Army will be provided to the forces if need be. However, no such need of helicopters for air strikes is evident thus far.

Last year law enforcement agencies used military gunship helicopters in Dera Ghazi Khan against suspects. The forces successfully cleared the area from threats of terrorism after 18 years.

According to a statement, IG Punjab Sukhera said the fight against terrorism has entered its final stage.

The mortar attack by Rangers had proved visible support to police against the gang members, he added.

Speaking to The Express Tribune police officer Ahsan at DPO Rajanpur said that the operation has been going on for the last 15 days in the area. The operation is being conducted in the very remote area where no mobile service is available.

However, while answering a question, Ahsan said there is no confirmation about whether or not the request for military helicopters has been approved.

"Over 1,600 security personnel are taking part in the operation," he added.
COMMENTS
Comments are moderated and generally will be posted if they are on-topic and not abusive.
For more information, please see our Comments FAQ