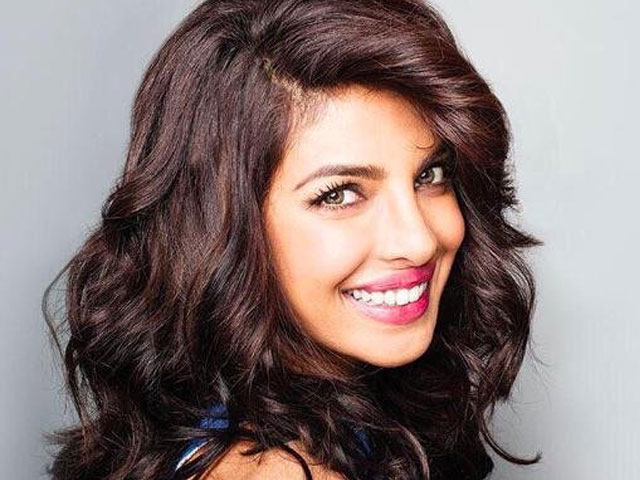 ---
Quantico star Priyanka Chopra has finally broken her silence over accusations flung at her by ex-manager Prakash Jaju, who had claimed that the actor had attempted suicide up to three times at the start of her career.

Indian Express reports the actor as saying, "I have nothing to say because there is no credibility to this person, who media is giving credibility to."


"This is utter… First of all, it's so sad that Indian media has given credibility to the man, who was in jail because of harassing me, without checking the history who the person is." PC told PTI.

Priyanka's mother accuses ex-manager of lying about actor's 'suicide attempt'

She also pointed out that it is unfair for the entertainment industry to be blamed, when women from all walks of life commit suicide over various issues.

"Why don't we talk about those women, who commit suicide because they were harassed by the mother-in-laws or being beaten in their homes? Or they kill themselves because they are unhappy in their homes? It's so easy to turn around and say about the showbiz world."

Priyanka condemned those, who are talking ill about Pratyusha Banerjee without even finding out what actually happened.




Priyanka 'tried to commit suicide,' says ex-manager

"Nobody knows the truth. Nobody ever tried to find out what the poor 24-year-old girl was going through… And as usual, people are dissecting her life. People are unnecessarily talking about her, not giving her and family the respect they deserve right now."

The Bajirao Mastani star concluded her statement by advising fans not to end their own lives to teach someone else a lesson.

"Young people are also committing suicide in colleges and hostels. I believe why they have to kill themselves for somebody else. I would kill that person first before ending my life for the person."

Before Priyanka's own statement, her mother Madhu Chopra, had taken to Twitter to discredit Prakash's claims.


@ChopraLover @1lovePC that lying bastard spent time in jail...his old mother and father fell at Pc's feet begging forgiveness.
...

— Madhu Chopra (@chopramm5) April 3, 2016
COMMENTS (1)
Comments are moderated and generally will be posted if they are on-topic and not abusive.
For more information, please see our Comments FAQ