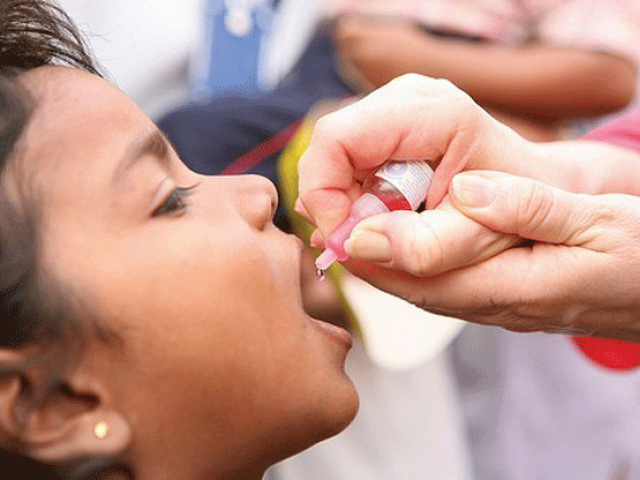 ---
PESHAWAR: Officials dealing with the polio eradication campaign have said there were obstacles hindering the elimination of the crippling disease from the region. However, they added, they had identified the loopholes and officials were making an effort to minimise hurdles.

Requesting anonymity as they were not authorised to speak to the media, polio officials said there were several things which could help bridge the gap. These include effective micro-planning and dedicated workforces as ground teams sometimes—deliberately—left children out.

"They (field workers) visit areas and vaccinate a lot of registered children but sometimes leave the area in a hurry, leaving behind some targets unvaccinated," a senior health official told The Express Tribune. "Those left out possibly include carriers [of the poliovirus]."

When asked about data on missing and unavailable children, the senior health official said as data was still being compiled from the recent drive, it would be premature to share how many were missing and how many were not available.

EOC briefing

A meeting was held at the Khyber-Pakhtunkhwa Emergency Operation Cell for polio eradication in the provincial capital on Monday. It was attended by health secretary Abid Majeed, EOC members, polio workers from Peshawar and representatives of partner organisations.

Officials privy to the minutes of the meeting said Majeed called for filling gaps in performance and for improved campaign outcomes.

The secretary was briefed about the status of Inactivated Polio Vaccine campaign conducted in 54 high-risk union councils of the provincial capital which culminated on April 11. He was told 124,108 children were administered IPV and 143,112 oral polio vaccination.

The campaign was carried out for eight days in three towns of the district. At least 55,363 children were to be administered IPV in 25 UCs of Town-I; 25,601 in eight UCs of Town-II and 73,372 children in 21 UCs of Town-IV. Children were also administered OPV.

At least 495 teams, each with a team assistant, two social mobilisers and a skilled worker, participated in the campaign.

Published in The Express Tribune, April 13th, 2016.
COMMENTS
Comments are moderated and generally will be posted if they are on-topic and not abusive.
For more information, please see our Comments FAQ