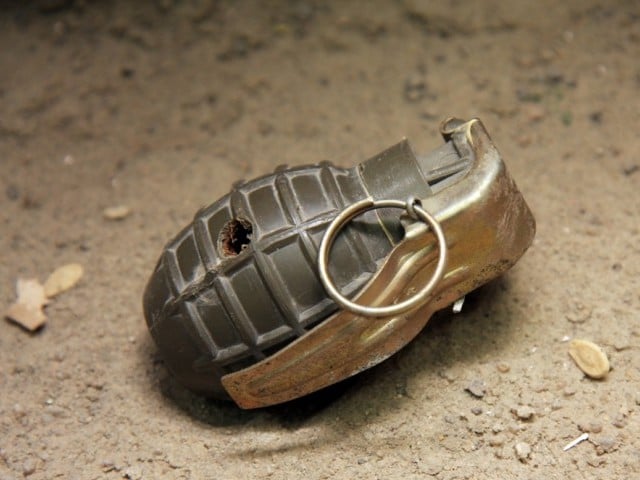 ---
KARACHI: The Supreme Court (SC) has ordered an inquiry into Monday's incident of the accidental explosion of a hand grenade inside an anti-terrorism court (ATC) in Karachi.

Sources told The Express Tribune that the Supreme Court's (SC) monitoring judge for the ATCs, Justice Amir Hani Muslim, had taken notice of the explosion that occurred inside the courtroom of ATC-III.

A policeman and a court staffer were injured when the detonator of a hand grenade went off during hearing of a trial into extortion and grenade attacks in the city.

Two injured as hand grenade accidentally explodes inside Karachi ATC

The judge, Shakil Haider, had asked the police to demonstrate how the device worked, which was allegedly recovered from the suspect, Waleed Baloch, in July, 2015.

Police constable Liaquat Ali had pulled the pin of the detonator, which had not been defused by the bomb disposal squad before its presentation in court. This is mandatory after recovery of such devices from the suspects. Thus, it exploded with a loud bang, injuring constable Ali and a court staffer.

Sources said that the monitoring judge took notice of the incident and ordered an inquiry.

They added that the directives of the apex court's judge were communicated to the Sindh High Court's (SHC) senior puisne judge, Justice Ahmed Ali Sheikh, who is the monitoring judge of the ATCs in the province, and Justice Muhammad Farooq Shah, who is the SHC's administrative judge for the ATCs.

The sources said that acting upon the directives of the SC's administrative judge, the SHC constituted an inquiry committee, comprising the incharge judge of the ATCs in Karachi, Bashir Ahmed Khoso, and the Sindh inspector-general of police, AD Khawaja.

According to the sources, the committee will investigate into the explosion and submit its report to the SC's monitoring judge within four days.

Sources said Justice Muslim is scheduled to hold a routine meeting to review the performance of the ATCs in the province at the SC's Karachi registry on April 16. At the meeting, the inquiry committee will submit its report. SHC's administrative and monitoring judges for the ATCs will present their reports on the performance of the 19 ATCs in the province.

Published in The Express Tribune, April 13th, 2016.
COMMENTS
Comments are moderated and generally will be posted if they are on-topic and not abusive.
For more information, please see our Comments FAQ