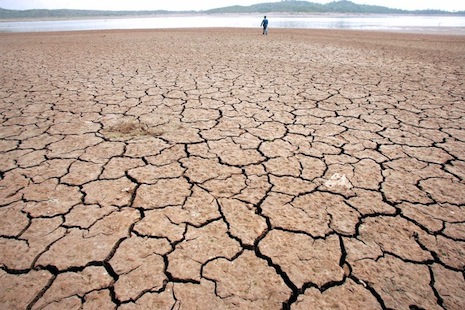 ---
ISLAMABAD: The National Commission on Human Rights (NCRH) has recommended action against National Disaster Management Authority (NDMA) by the federal government for its negligence over Thar drought that has caused deaths of countless children in the recent months.

It has also asked the Sindh government for similar action against Provincial Disaster Management Authority (PDMA), and several other departments, including the provincial health, education and local government for failing to address the situation in the deserts of Sindh.

'One needs to get in Thar to design a way out of its problems'

The actions have been recommended in NCHR's first comprehensive report on the death of over 150 children in just over a year. It has also blamed Pakistan Meteoroidal Department, that according to the NCHR, miserably failed in discharging its duties of assessing the drought situation in the province.

Justice (retd) Ali Nawaz Chohan, the  chairman of the commission, made the report public on Tuesday. It has been prepared by the commission following a detailed visit to the affected areas by a two-member delegation led by the chief of the commission.

14 children die of malnutrition in Tharparkar

During its four days visit, the delegation had meetings with the affected people, representatives of NGOs apart from relevant officials and senior officials of the Sindh government in Karachi.

The commission besides making recommendations to the federal and provincial governments for immediate steps to address the situation has also asked Unicef for its help to save the children in drought-hit Thar.