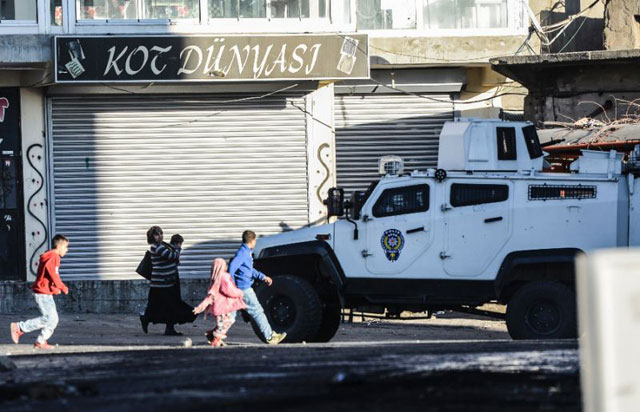 ---
DIYARBAKIR: A car bomb exploded at a military post in Turkey's restive Kurdish-dominated southeast, killing a soldier and wounding nearly 50 people, a military source said on Tuesday.

Muslim body to focus on Palestinians, terror at Turkey summit

Turkish authorities blamed the late Monday attack on the outlawed Kurdistan Workers' Party (PKK). It targeted a military outpost in the Hani district of Diyarbakir province and left 47 people injured, including eight civilians, the source added.

The security forces launched a search operation following the bombing.

Turkey has waged an offensive against the PKK after the collapse in 2015 of a two-year ceasefire with the group that has been a thorn in its side for three decades.

Turkey suffering 'one of biggest terrorism waves in its history': Erdogan

The renewed conflict has also struck at the heart of the country, with two attacks that killed dozens in the capital Ankara claimed by Kurdish rebels.

A radical PKK splinter group, the Kurdistan Freedom Falcons (TAK), claimed responsibility for the two suicide car bombings in Ankara on February 17 and March 13.

Over 40,000 people have been killed since the PKK took up arms in 1984 demanding a homeland for Turkey's biggest minority. Since then, the group has pared back its demands to focus on cultural rights and a measure of autonomy.
COMMENTS
Comments are moderated and generally will be posted if they are on-topic and not abusive.
For more information, please see our Comments FAQ