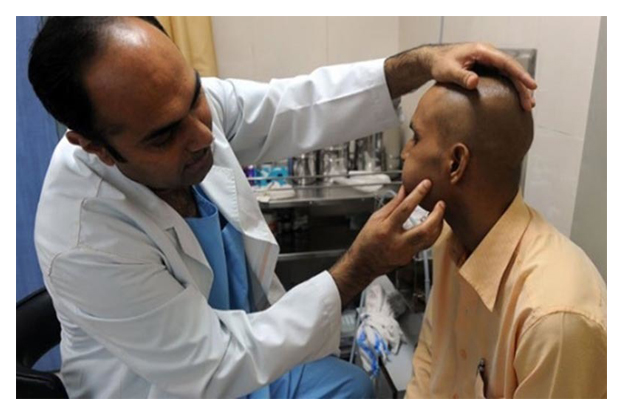 ---
PESHAWAR:



According to health experts in Khyber-Pakhtunkhwa, lack of hygiene, prevalent socio-economic conditions, pollution and failure to kill disease-spreading insect larvae are major factors behind the spread of contagious diseases.




Data collected for the health department, a copy of which is available with The Express Tribune, states 7.69 million people were registered at out-patient departments (OPD) of different health facilities across the province. The figure is likely to be much higher than this since the data excludes the number of patients who visited tertiary care hospitals.

Give a hoot, don't pollute

The documents revealed 7,697,421 people sought medical assistance against 24 communicable diseases in health facilities of which 49% or 3,793,814, sought treatment against acute respiratory infections (ARI).

Experts say environmental pollution was one of the major reasons for such a high number of patients with ARI, adding majority of the patients could be children since minors were most prone to such infections particularly in winter and spring.

"There is no doubt that ARI is common, mostly affecting children as 60% to 70% of them fall prey to flu and cough during winters," Dr Arshad Javed who works at Lady Reading Hospital (LRH) told The Express Tribune.

"Besides children, adults suffer from asthma and lung cancer due to smoking and chest problems." He added, "Pollution levels in the country are very high and add to the number of patients annually."

According to Javed, LRH was running OPD for people with chest infections six days a week for the last 25 years and examined at least 100 people daily.

Simply preventable

The second highest number of patients, 1.07 million, had fallen prey to diarrhoea, especially children below the age of five. According to experts, the number of patients above five years of age was around 0.88 million and the major cause for the prevalence of diarrhoea was an absolute dearth of health education.




"Just look at the water – we drink contaminated water, we do not wash our hands, our diet is not healthy and above all, we lack health education," said Pakistan Pediatric Association K-P President Dr Amin Jan Gandapur.

He shared only 1% to 2% people bring their children for vaccination against rotavirus which has yet to be included in routine immunisation. Gandapur suggested people should drink boiled water and maintain hygiene.

Vicious cycle of poverty

At least 404,057 people, around 5.25% of all OPD patients, were found to be infected with scabies. Skin specialist Dr Zubair termed socio-economic conditions the major cause.

He said it was an expected outcome when 10 people live in one room and share all basic facilities, particularly utensils. This contact and close proximity allows the disease to infect more people.

Moreover, 71,204 suspected cases of tuberculosis (TB), 314,835 cases of worm infestations, 207,292 cases of typhoid, 65,750 suspected cases of viral hepatitis, 33,580 cases of trachoma, 13,929 suspected cases of measles, 13,893 cases of sexually transmitted diseases, 7,499 cases of cutaneous leishmaniasis, and 40 suspected cases of HIV/AIDS were also confirmed in 2015.

Care, awareness and education

Dengue Control Programme Head Dr Khalid, who has also been leading a provincial programme for malaria control, stated the number of patients registered by the health department for malaria was 430,276. However, he added, according to the data they gathered, the number hovered around 0.6 million.

"Our own data suggests the number of patients with malaria was around 0.6 million; the cases we found positive during laboratory tests were around 9,000." Khalid said the number of patients diagnosed with P.vivax was higher as compared to its complicated type, P.falciparum, which infected around 1,800 people.

Published in The Express Tribune, April 12th,  2016.
COMMENTS
Comments are moderated and generally will be posted if they are on-topic and not abusive.
For more information, please see our Comments FAQ