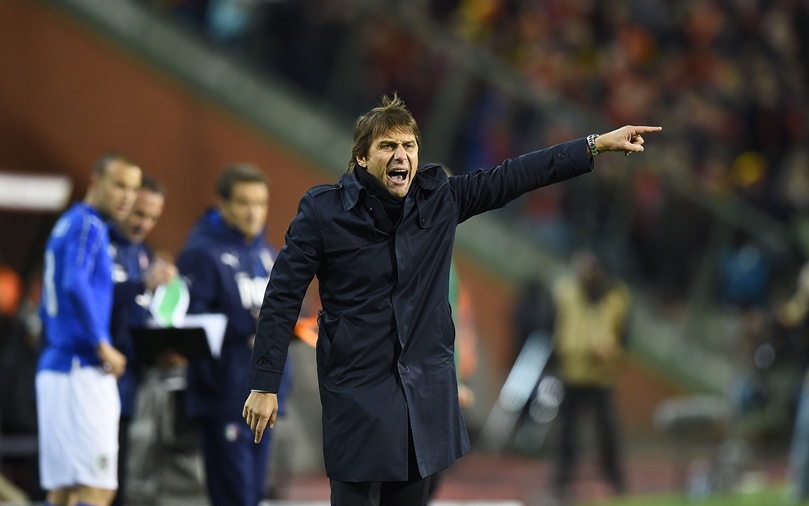 ---
MILAN: Future Chelsea manager Antonio Conte will be cleared of sporting fraud charges because he is "a total stranger" to the world of sports betting, his lawyers claimed on Monday.

Conte's appointment as Chelsea manager last week was overshadowed when an Italian court called for the 46-year-old to receive a six-month suspended prison sentence over match-fixing allegations.

The former Juventus coach is accused of sporting fraud, having failed to expose an allegedly rigged second-division match in May 2011 when he was coach of one of the teams involved, Siena.

Conte, who denies any wrongdoing, was also ordered to pay an 8,000 euros ($9000) fine, by Cremona court public prosecutor Roberto Di Martino.

Italian court wants suspended sentence for Chelsea coach Conte

But Conte's lawyers are hitting back. Following a hearing in Cremona on Monday, they believe he will be cleared.

"He's a total stranger to the betting world and that's why he will be cleared by the judge," Francesco Arata, one of Conte's lawyers, was quoted as saying throughout the Italian media following the hearing.

"The sports betting world and Conte's world are at opposite ends of the scale."

The May 29, 2011 game suspected of being fixed for betting purposes ended with a 1-0 away win for Conte's side at Albinoleffe.

Chelsea name Conte as new head coach

Siena gained promotion to Serie A that season, with that success earning Conte the job at Juventus, the club he graced as a player for 13 years.

In 2012, when he was in charge of Juventus, Conte was hit with a 10-month ban by the Italian football federation (FIGC) over the affair, reduced to four months on appeal.

Conte's lawyers have elected for a fast-track trial in order to get it wrapped up before the European championships begin in France on June 10.

Conte, who steered Juventus to three consecutive Serie A titles in 2012-2014, will take over at Stamford Bridge after Euro 2016 in France. He will succeed Guus Hiddink, appointed interim manager after Jose Mourinho's sacking in December.
COMMENTS
Comments are moderated and generally will be posted if they are on-topic and not abusive.
For more information, please see our Comments FAQ