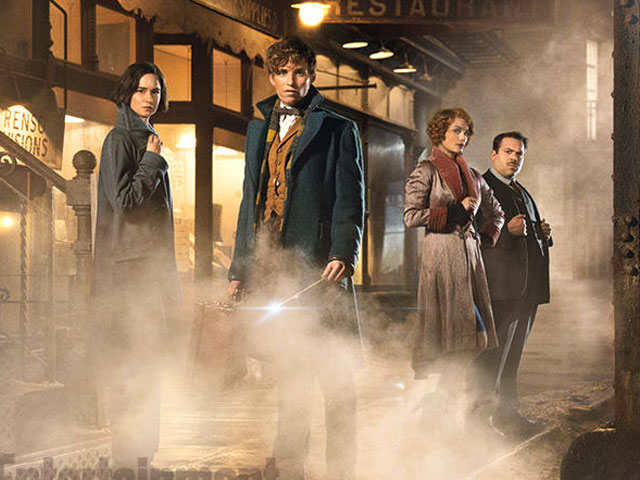 ---
It's finally here! Eddie Redmayne emerged from a suitcase at the 2016 MTV Movie Awards Monday to introduce the new trailer of Fantastic Beasts and Where to Find Them.

The Harry Potter prequel, written by J K Rowling and directed by David Yates stars Eddie Redmayne alongside Katherine Waterston, Ezra Miller, Colin Farrell, Ron Perlman and Jon Voight.




The trailer begins with a voice-over discussing Redmayne's character, Newt Scamander, as he's shown arriving in New York: "You're an interesting man, Mr Scamander. Just like your suitcase, I think there's much more to you than meets the eye. Kicked out of Hogwarts for endangering human life with a beast yet one of your teachers argued strongly against your expulsion. I wonder what makes Albus Dumbledore so fond of you, Mr Scamander."

Harry Potter and the Cursed Child to be published in book form




Upon arriving in New York, Scamander presents his suitcase to a customs official, but after flipping a switch to make it "muggle worthy," there appears to be nothing unusual about its contents.




We even get a glimpse of what seems to be a fantastic beast! A peacock-blue, winged creature emerges from a small object thrown by Newt.

Chair J K Rowling used to write Harry Potter books to sell at auction




The trailer also offers a glimpse of Collin Farrell's character who says, "No human could do what this thing's capable of," and ends with Redmayne hopping out of bed at the sound of a beast and climbing into his suitcase before signaling to his roommate to join him.




Watch the trailer here:


Fantastic Beasts and Where to Find Them hits theaters on 18 Nov.