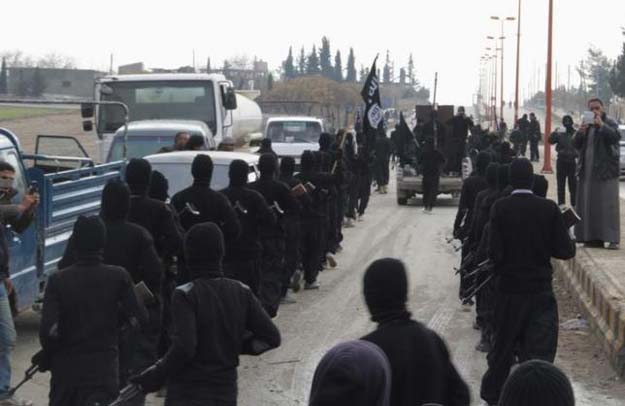 ---
GENEVA: The United Nations said it parachuted food supplies to thousands of people besieged by Islamic State militants in the Syrian city of Deir al-Zor on Sunday, in a bid to ease more than two years of blockades and shortages.

Many in the eastern city had been reduced to eating grass and wild vegetation, the UN World Food Programme (WFP) reported.

Islamic State militants use mustard gas in attack on Deir Zor airport: Syrian state TV

The delivery of 26 pallets loaded with 20 tonnes of food came as one opposition official warned that a cessation of hostilities in Syria's civil war was on the verge of collapse.

International efforts to get in more aid also took a hit when Syria's government rejected UN requests last week to deliver aid to several towns besieged by its forces.

"The airdrop was the first time WFP food assistance has reached besieged parts of the city since March 2014," when the siege started, the WFP said in a statement.

Syria militants push offensives, threaten truce: monitor

More airdrops were planned in coming days and 22 of the pallets had already been picked up by Syrian Arab Red Crescent workers, it added.

Air drops are a last resort for delivering humanitarian aid because they are haphazard, expensive and can provide only a fraction of what can be supplied by a convoy of trucks.

The surrounding Deir al-Zor province is important for Islamic State, linking its de facto capital in Raqqa with its fighters in Iraq.
COMMENTS
Comments are moderated and generally will be posted if they are on-topic and not abusive.
For more information, please see our Comments FAQ