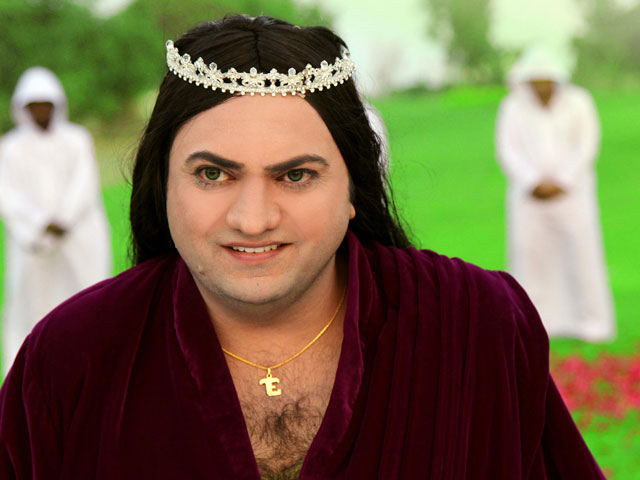 ---
Just when we thought Taher Shah was done surprising us, he writes a blog. The Angel hit-maker has revealed the "ideology" behind his new release, and shares his philosophy about life and mankind.

The singer explains that his viral song Angel is not just about a purple robe, blonde-wig baby and of course, an angel. It's about "loneliness, love and children."




Taher Shah's website is the next best thing to Angel

He ends his blog by referring to all of mankind (including himself) as angels. "Like all of you humans are like 'angels,' I am also like an 'angel."'

Aside from his thoughts behind Angel, the singer's blog has a goldmine of archives, ranging from interviews from his Eye to Eye days, articles about him, a gallery of photos, and an 'About me' section that will tell you all about the star's achievements, dreams and aspirations.




Turns out, his 2013 hit Eye to Eye has an Urdu version, as well as a dance remix.




10 best Twitter reactions to Taher Shah's 'Angel'

While his blog is Taher Shah's most recent publicity stunt, the singer also has a website that has HD behind-the-scene images of the Angel shoot, and some really interesting trivia about him.

Finally, the singer wrote a letter to his fans, requesting that they keep loving him, so that he can keep entertaining them.

"Please keep loving me as it motivates me with this promise to keep working with dedication and passion towards my career and for the upcoming new song video and movie project. I want to assure my fans to keep entertaining them with my future inventions."

Here's the Eye to Eye dance mix you may have missed:

https://www.youtube.com/watch?v=Morya88N6O0&nohtml5=False