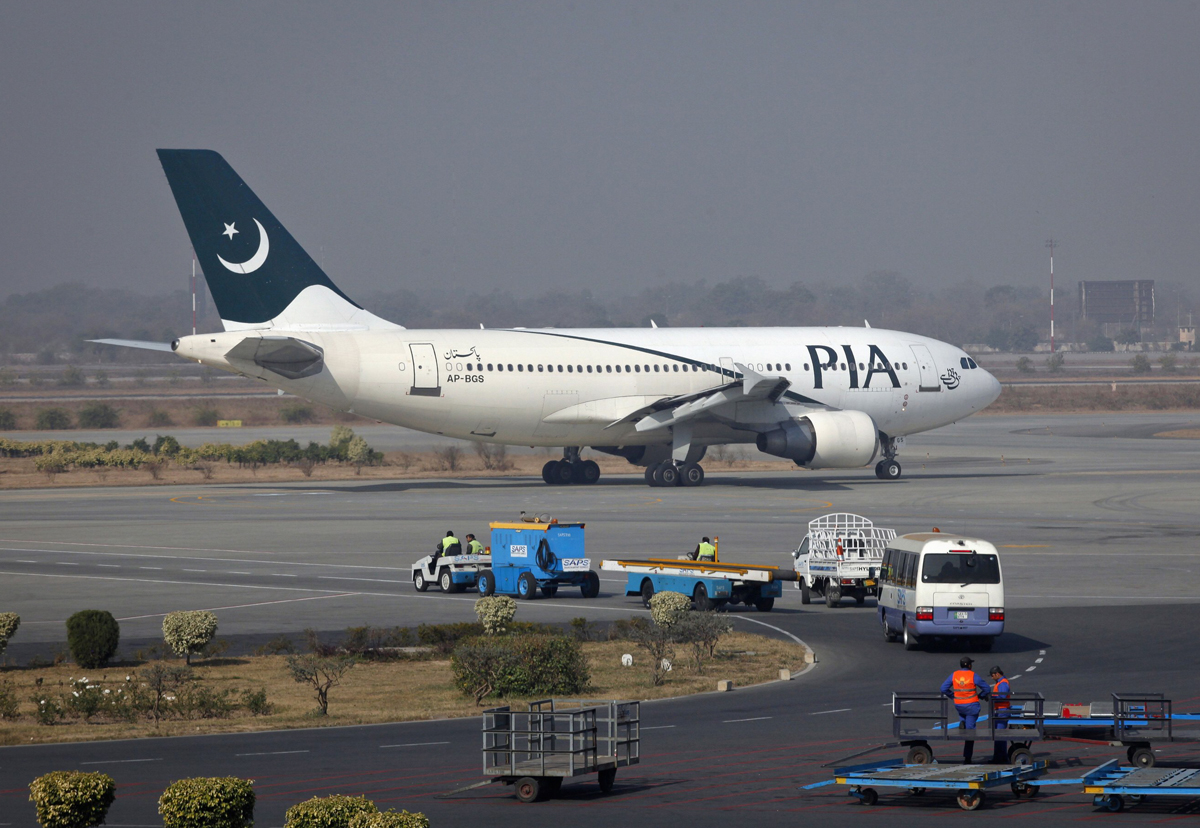 ---
ISLAMABAD: The Parliament on Monday unanimously approved a bill to convert Pakistan International Airlines (PIA) into a public limited company.

The decision came during a joint session of the Parliament chaired by National Assembly speaker Ayaz Sadiq.

Joint parliamentary session: Little gained after three-week break

Finance Minister Ishaq Dar told the House that the committee has made amendments to the bill with consensus. 


Dar ensured that all administrative actions against the employees will be withdrawn by Tuesday.

Minister for Law and Justice Zahid Hamid stated that genuine demands of opposition members have been accommodated in the proposed bill and rights of employees have been duly protected.

As members of the bicameral house took their seats at today's joint sitting of parliament following a three-week break, they were mindful of the long shadow of stalled progress in the previous session.

The joint sitting was last adjourned on March 11. Of the six bills referred to the 10-member committee concerned, consensus was achieved only on the Pakistan International Airlines conversion bill and two others.

The agenda for this session included the six bills from the previous sitting.

PIA sell-off bill to set sail in parliament

Apart from the bill relating to PIA, the other bills that the committee discussed included the Emigration (Amendment) Bill 2014, the Civil Servants (Amendment) Bill 2014, the Anti-Rape Laws (Criminal Laws Amendment) Bill 2015, the Anti-Honour Killing Laws (Criminal Laws Amendment) Bill 2015 and the Privatisation Commission (Second Amendment) Bill 2015.

Of all the bills on the agenda, only emigration and civil servants bills were adopted with consensus.

Initially, the government had planned to convene the joint sitting for considering the PIA bill, but it included five other bills on the agenda after the Senate passed a resolution and its chairperson, Raza Rabbani, directed the government to consider the bills already passed by the Senate and not the National Assembly.

Further, the Parliament unanimously passed a resolution reiterating the resolve to protect and implement 1973 Constitution at all costs, Radio Pakistan reported.

The politics of religious parties

The resolution, moved by Leader of the House in the Senate Raja Zafarul Haq, felicitated the nation on the Constitution Day and recognized the sacrifices rendered by the people of the country and political parties for upholding the constitution.

"The history of 1973 Constitution demonstrates the sagacity shown by our political leaders to reach a consensus document," he said.
COMMENTS (3)
Comments are moderated and generally will be posted if they are on-topic and not abusive.
For more information, please see our Comments FAQ