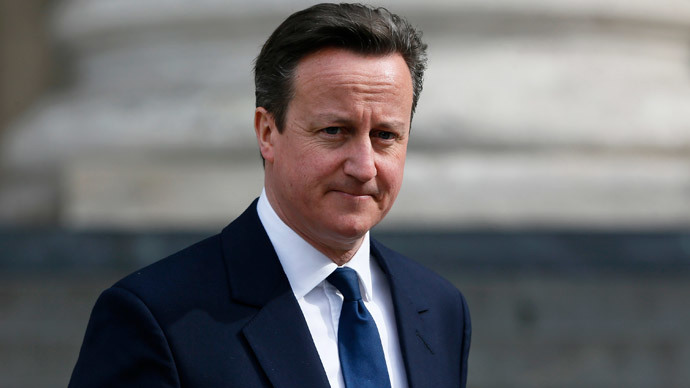 ---
LONDON: British Prime Minister David Cameron was on Monday to announce plans to make companies liable for staff facilitating tax evasion, in his first parliamentary appearance since the Panama Papers triggered a row over his own tax affairs.

Cameron was to tell MPs that he is bringing forward proposals to criminalise firms whose employees abet tax crimes in the wake of the so-called "Panama Papers" leaks that exposed how the wealthy stash their money in offshore havens.

British PM admits mishandling offshore revelations

The measure should be written into law this year, according to a press release from his Downing Street Office.

"This government has done more than any other to take action against corruption in all its forms, but we will go further," he was to say, according to the press release.

"That is why we will legislate this year to hold companies who fail to stop their employees facilitating tax evasion criminally liable."

The law is expected to target companies with lax supervisory mechanisms and firms which purposefully promote tax evasion.

The prime minister is likely to face a rough ride on parliament's return from the Easter break after he was forced to admit he had held shares in his father's Bahamas-based investment fund Blairmore Holdings, which cropped up in the leaked documents from Panama law firm Mossack Fonseca.

He was expected to tell parliament that allegations that his father was a tax dodger were "hurtful and untrue," according to the Daily Telegraph.

Cameron on Sunday released a summary of his tax affairs for the last six years in an effort to stem the row.

Next month, Cameron will host the London Anti-Corruption Summit aimed at "driving out corruption in all walks of life".

The summit "will deal with issues including corporate secrecy and government transparency," but European partners have accused Britain of doing too little to clampdown on offshore havens, many of which are British territories.

UK's Cameron admits he benefitted from father's offshore fund

Senior officials from German Chancellor Angela Merkel's ruling coalition on Sunday called on Cameron to fight tax havens more decisively.

"Britain must exercise influence over its overseas territories. We have to make that clear to the Brits in upcoming talks," Ralph Brinkhaus, the parliamentary group deputy leader for Merkel's Christian Democrats, told Welt am Sonntag newspaper.

Carsten Schneider, Brinkhaus's counterpart with the Social Democrats, junior partner in Germany's ruling left-right coalition, said Cameron needed to shore up his damaged credibility on the issue.

"If David Cameron still wants to be taken personally and politically seriously in the fight against tax fraud and tax evasion, Britain has got to close loopholes at home as soon as possible."

Cameron announced Sunday that Britain was to launch a £10 million taskforce to scrutinise the Panama Papers.

The force will be led by HMRC -- Britain's tax authority -- and the National Crime Agency, and will investigate the leaked files from Mossack Fonseca.

Snowden mocks British PM for terming Panama Papers leak 'private matter'

However, the Guardian newspaper on Monday raised doubts about the suitability of the HMRC to lead the probe after it emerged that its head, Edward Troupe, used to be a partner at a law firm that represented Blairmore Holdings and other companies named in the leaked documents.
COMMENTS
Comments are moderated and generally will be posted if they are on-topic and not abusive.
For more information, please see our Comments FAQ