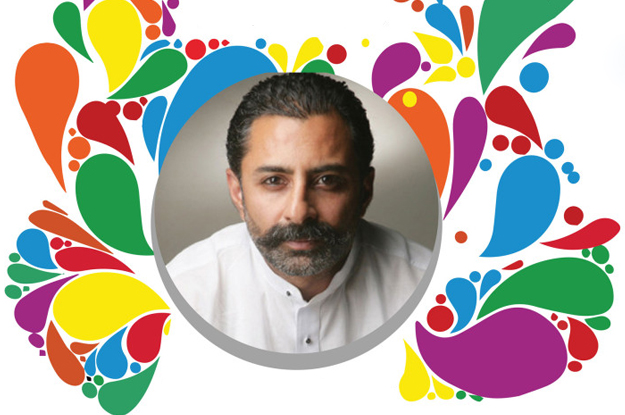 ---
HYDERABAD:



An artist who works as an activist to bring about a social change in society needs to confront bullies bravely in order to sow the seeds of revolution, said Dr Taimur Rahman, of the band Laal.




The communist-cum-musician and teacher was speaking at a session titled 'Art for Social Change' on day two of Lahooti Melo 2016 ion Sunday. Among the panellists were artist Yousuf Bashir Qureshi, kathak dancer Suhaee Abro, photographer and Humans of Karachi founder Khaula Jamil, and Sindhi sufi poet Hafiz Nizamani.

"When I went to college, I was far away from the revolutionary ideas that my family had always been associated with," said Dr Rahman. "However, during my time in London I started reading Karl Marx again, which happened to be a turning point in my life," he recounted, telling the audience of when he began utilising music to disseminate Marxist ideas.

"Stepping out of your comfort zone in the face of aggressive rulers is difficult, and a bit frightening too, but we have to do it for the masses," he said.

Beginning his talk by thanking organisers, Qureshi said Sindh has always been a land of love and tolerance as people from far and wide came here to embrace its soil - Laal Shahbaz and Shah Abdul Latif Bhitai being two of them.

"Sindh has nothing to do with terrorism. When the world's lands were excavated, they found arms, knives and pistols," he said. "Whereas, from Sindh beautiful matkis and art pieces were found, which speaks volumes of the rich culture of this land where I see today that people from all over Pakistan have come to attend this amazing festival," Qureshi said.

Nizamani, while addressing the issue of growing intolerance in society, recited a few lines of his own prose, stating that if temples worshipped Bhagwan and mosques worshipped Allah, he wanted to go to a place where they revered human beings. "People tell me when they listen to my poetry that I look like a mullah but my poetry reflects communist ideas," smiled Nizamani, whose poetry has elements of revolutionary zeal.

According to Abro, there was a dearth of support from groups and the state for the art of dance."I choose the medium of dance to bring about or talk about social change because not everyone can become a politician. But due to lack of patronage, I faced a lot of problems," she explained.

Published in The Express Tribune, April 11th,  2016.
COMMENTS
Comments are moderated and generally will be posted if they are on-topic and not abusive.
For more information, please see our Comments FAQ