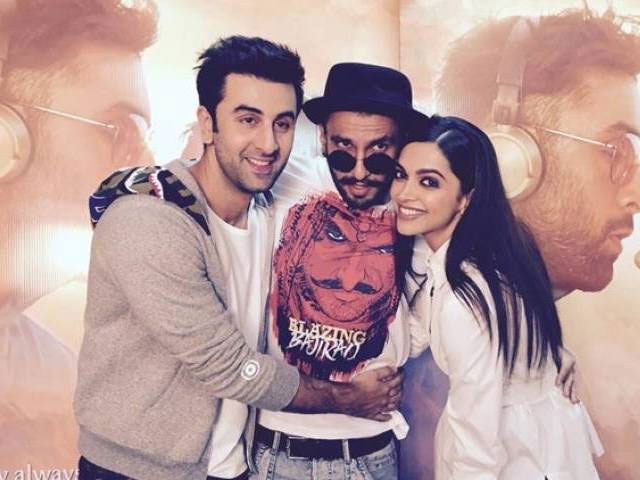 ---
While Bollywood-turned-Hollywood star Deepika Padukone is busy shooting for xXx: The Return of Xander Cage with Vin Diesel and Samuel L Jackson, she has decided to pick up a Bollywood project as well, but here's the catch - she must choose between current beau Ranveer Singh and former boyfriend Ranbir Kapoor.

According to Times of India, Deepika is in a bit of a pickle, since she's been handed two scripts - one with Ranveer Singh and the other with Ranbir Kapoor. Although Deepika met Ranbir during her recent trip to Mumbai to discuss a project, she also met a film maker to discuss a project starring Ranveer.

Times of India reports that since the Piku star is busy with her Hollywood debut, she only has time for one film, so who will it be?




What is really going on with Ranbir-Deepika-Ranveer?

Previously, gossip mills started churning when Deepika was seen hanging out with Ranbir after his breakup with Katrina Kaif, but Times of India quoted a source as saying, "Deepika is not getting back with Ranbir, nor trying to patch him up with former girlfriend Katrina. There might be a possibility that the two are coming together for a film and have been discussing just that. There is no possibility of Deepika intervening or playing mediator for Ranbir and Katrina."

Does Samuel Jackson think Deepika's real name is Piku?

The source also added that Ranveer and Deepika are "as good as being engaged!"

So, we'll just have to wait and see if Deeps chooses her future fiancé, or her former boyfriend.